Room Hire
Stoneleigh Library Community Room: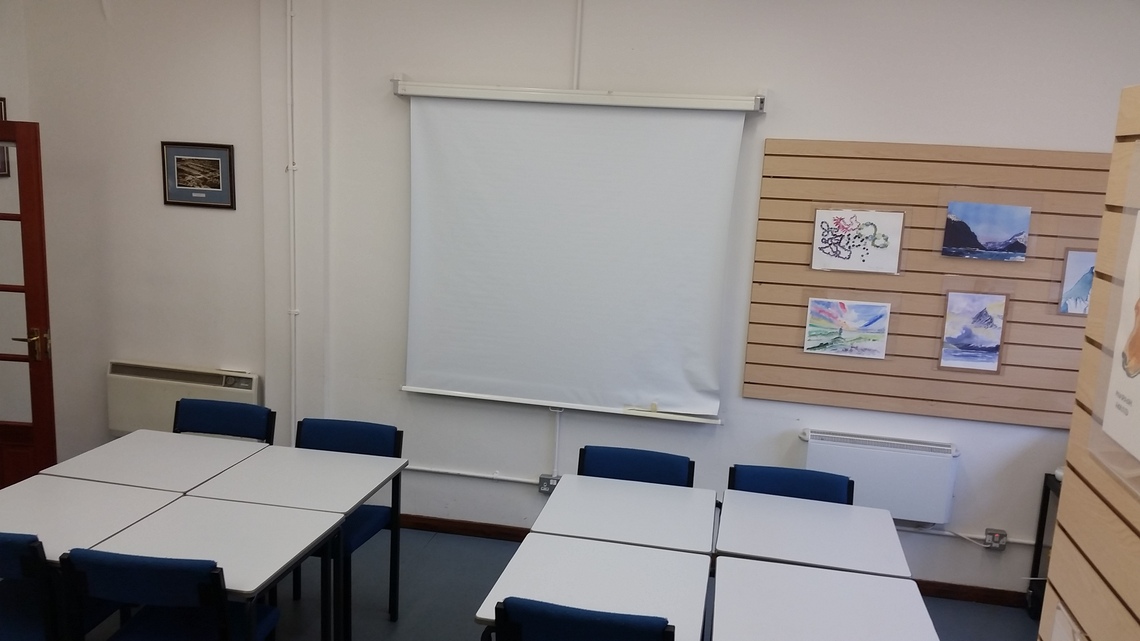 Currently, the reopening of the room for hirers is planned for September, 2021.
We have an excellent community room at the back of the library which is ideal for:
The room is available for only £8 per hour!
(or £7 per hour if you hold your own Public Liability Insurance)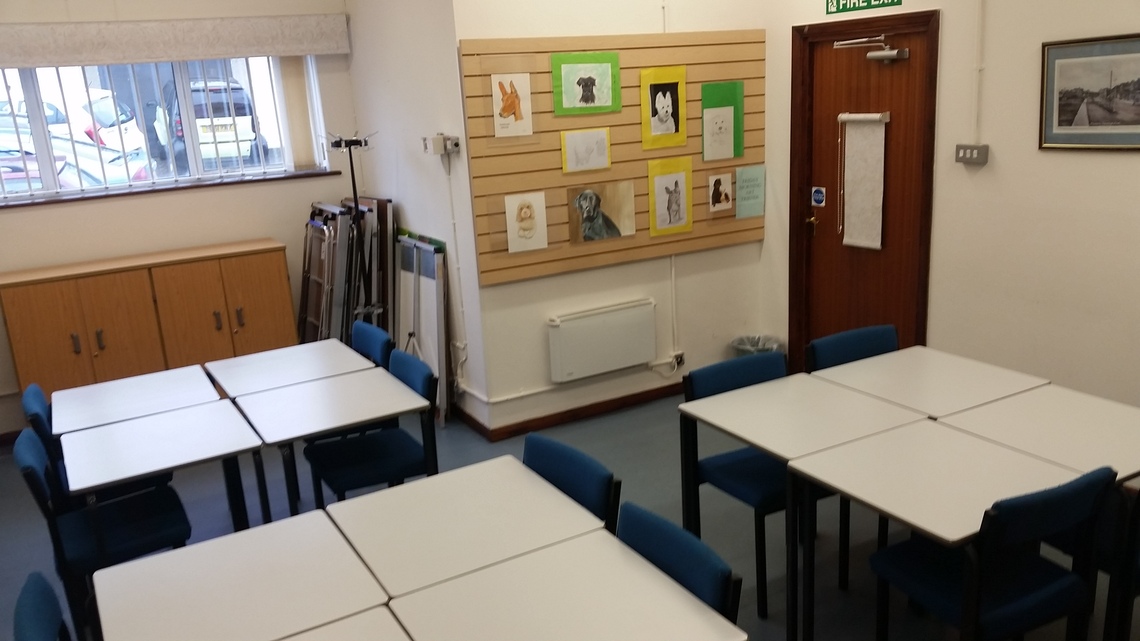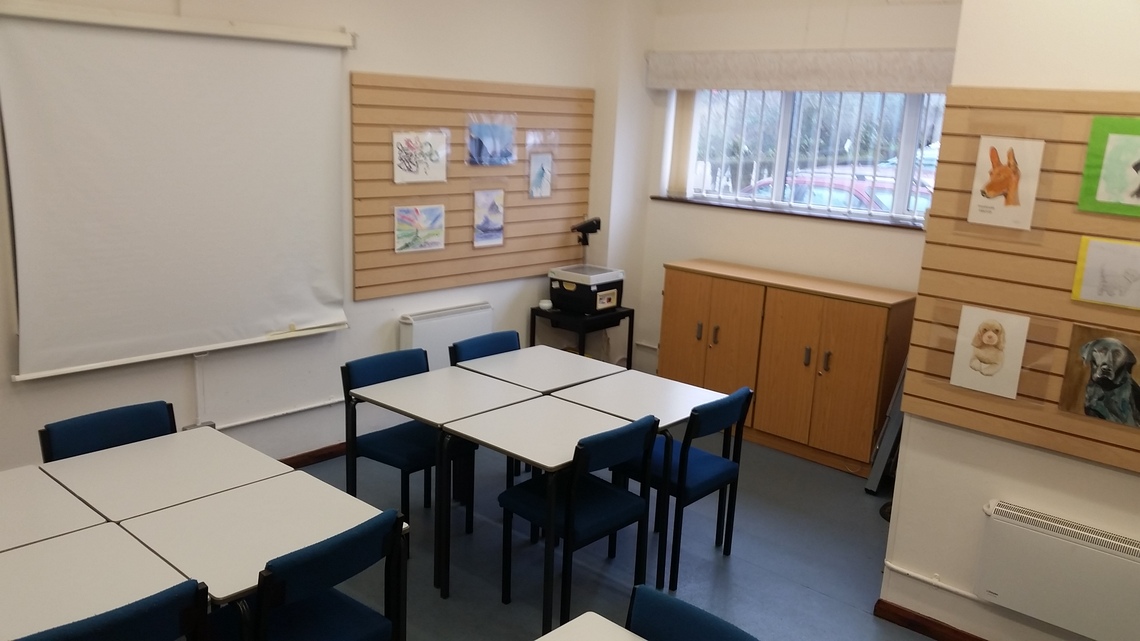 Facilities:
The following facilities are available to room hire users:
Kitchen with coffee and tea making facilities and a microwave.
Toilet (including disabled facilities)
PLEASE NOTE: We also have a 55 inch HD Widescreen Monitor on wheels that can be used for free by any group for up to an hour provided it is not in use elsewhere.
If you want to use it for up to three hours there is a £10 charge. The Monitor accepts both VGA and HDMI inputs and can play many video formats directly from a USB stick plugged into its own USB port.
Please note that BBC content cannot be played on this monitor due to licensing restrictions. Click here to learn more about our monitor.
The room can also be hired at times when the library is closed to the general public. Although sadly, our operating licence does not allow use after 22:00.
Room Dimensions
Front whiteboard to back of the room:
Approx. 4.75 Meters (15 feet 7 inches)
Width:
@ Longest Point: Approx. 5.75 Meters (18 feet and 10 inches)
@ Shortest Point: Approx. 4.15 Meters (13 feet and 7 inches)
The room can comfortably seat 12 people seated 4 to a desk.
Booking the Community Room
Users of the room must have public liability insurance - although we can provide this for an additional £1 per hour.
For more details please email friendsstoneleighlib@gmail.com or download the PDF of our booking form below;
[The form will open in a new browser tab or window in Word format]