Stoneleigh Community Library has now fully re-opened and the majority of our regular groups and activities have returned - Check what's on here.
Please keep an eye on our Social Media accounts and this website for updates.

Little corgis surprise from local WI
It was Where's Winnie not Where's Wally at Stoneleigh Library on the 21st May when Stoneleigh WI provided two lovingly knitted corgis for us to hide in the children's area to celebrate the start of the Queen's Platinum Jubilee.
Some sharp eyed children spotted one, and then another discovery quickly followed. Read more about the project here: https://www.thewi.org.uk/.../wheres-winnie-craft-competition
A super sunny day makes our annual plant sale a huge success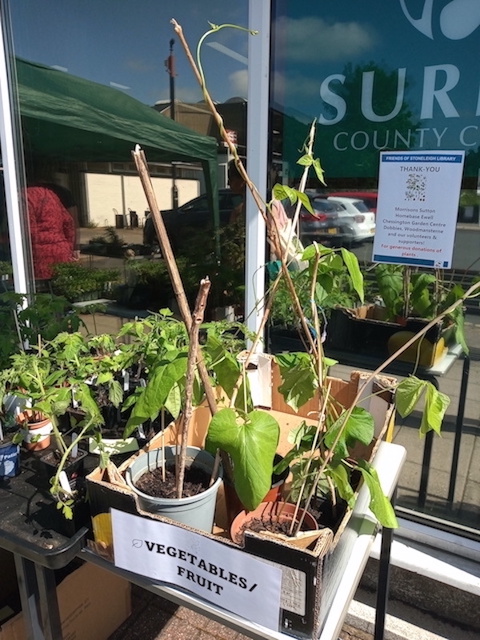 Beautiful weather helped the success of our annual plant sale on Saturday 14th May. The gardening event raised over £500 which will be used to support your community library.
Thanks to
Morrisons, Sutton
Dobbies Garden Centre, Woodmansterne
Chessington Garden Centre
Homebase, Ewell
for their generous donations of plants.
And thanks, also, to our amazing volunteers who helped organise and run the event - and everyone who contributed plants for the sale.
The event attracted more than a hundred visitors , young and old, from our local community. Many said they hadn't tried gardening before and the superb value of the plants on sale meant they could give it a go without it costing them a fortune - we hope the plants are now growing happily in your own gardens.
A new book club for our junior readers
During March 2022 we started a new venture at our library: setting up a reading panel of children aged 8 - 12 years to review books and help us choose more books for the library. The aim is to recruit enthusiastic readers who can also help with book displays and other initiatives to encourage and enthuse other children.
Forthcoming meeting Saturday 25th June 3.00 pm- 4.00 pm. New members 8 yrs -12 yrs old are welcome.
The group was successful in a pitch to Walker Books for 10 copies of a brand new book, "The Great Fox Illusion" by Justyn Edwards.
Several new members from a number of local schools joined the Beyond The Book Young Readers Panel for the May meeting. The group started to read the first few pages of the next book, The Great Fox Illusion, and made predictions as to what may happen and how the story might unfold.
We've seen great interest in this initiative. We were successful in a pitch to the Reading Agency to review a new book: "The Secret of the Treasure Keepers" by best-selling, award-winning author AM Howell. We received 10 copies of the book for our panel members to read.

The group met at the end of the Easter holiday and enjoyed a lively discussion about the book. They all liked the twists and turns in the story and each had a different favourite character in the book. Their reviews, which feature in the library display that they created, will be sent to the Reading Agency.
In future, the panel members will be able to choose and pitch for other books from the Reading Agency, in partnership with publishers. Once they've read the book the children may donate their copy to their school library for others to enjoy.
We're always looking for more members to join the group. It's free to join and meets every 4 - 6 weeks on Saturday afternoon at 3.00 pm to 4.00 pm. If you have any young readers who may also be interested in this new enterprise please ask at the library or email stlibraryops@gmail.com.
Fun for all the family at our Board Games evenings
Our board games evenings are proving popular. At the April event there was a good selection of games to try.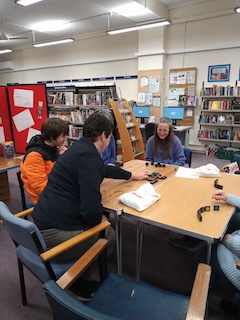 The evening started with a mega game of Querkl where 2 sets of the game were combined so everyone could join in.
For the later part of the evening the group divided to try different games including Patchwork, Pun-believable and Face change rubik's cubes.
Board games evenings are held on the last Friday of the month. They are friendly and fun for all the family - and they're free to attend.
Easter fun for the children

On 10th April, our library gave local children an Easter treat by putting on a free Easter Event which included Storytimes, Easter Crafts and an Easter Egg trail.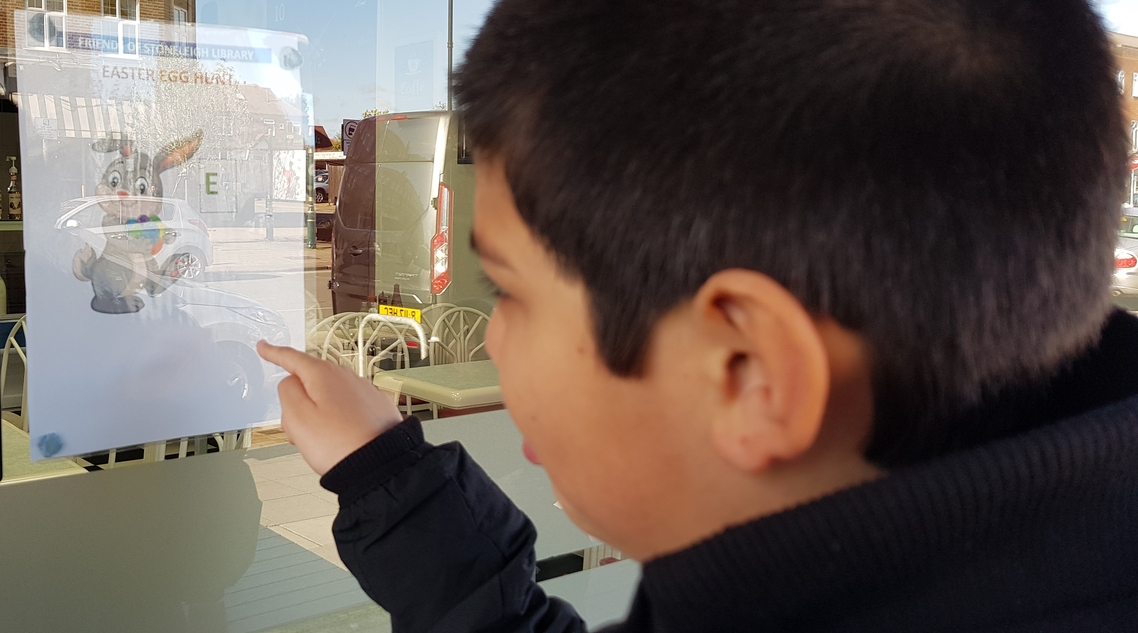 The trail had children busily seeking out Easter Egg posters placed in the windows of local shops up and down The Broadway - a big thank you to all the shop owners who made the trail possible - every Easter Egg poster displayed a letter and, once they had collected all the letters, the children could arrange them to form a secret phrase which won them a bag of Easter goodies.

The craft room was packed out with children happily decorating their personalised Easter bags.
Young visitors help with our spring display
The reception class at Nonsuch Primary School visited the library during March and helped us decorate the display board with a springtime theme.

They each made a daffodil as well as listening to stories and finding out more about how the library works.
Return of the Hedgehogs
We all love hedgehogs, but climate change, habitat loss and pollution are all big threats to the species and, unless we act, hedgehogs could eventually become extinct.
That's why The Climate Coalition is working in collaboration with The Wildlife Trusts, National Trust, Woodland Trust, CPRE Surrey and Surrey WI to draw attention to this prickly fact.

They've teamed up with the people of Epsom and Ewell to place 50 locally crafted hedgehog sculptures around the borough. One of them was on view at the library over the weekend 25th - 27th March before returning to Epsom Library.
Live streaming children's stories in the library
Childrens' imaginations can run wild as storyteller John Kirk takes them to far off places and shares classic fairy and folk tales. This is a virtual entertainment experience like no other as scavenger hunting and storytelling collide in a jam-packed session that's fun for all the family.
A second series of stories started on 2nd April, continuing on 14th May, 11th June and 16th July.

In collaboration with Surrey Libraries, the brilliant storyteller John Kirk came to our library's big TV screen for three virtual sessions during January, February and March 2022.

Half term children's activity with a local author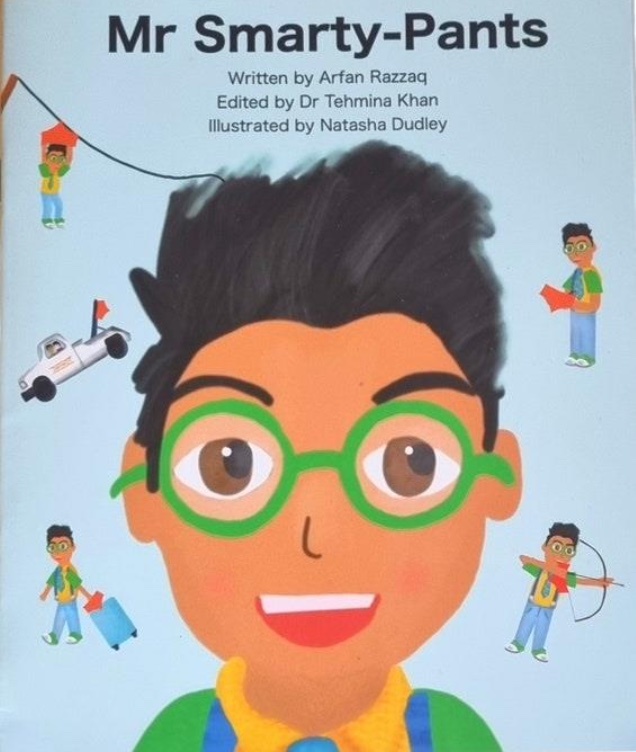 Local author Arfan Razzaq visited the library on 16th February 2022. He read from his book and explained what had inspired him to write the story.

During the session, the children were encouraged to think creatively about problem-solving and to find out how to help the planet through recycling. At the end of the event, the children had created some amazing creatures using old socks, rubber bands and some uncooked rice!
Crime Prevention Talks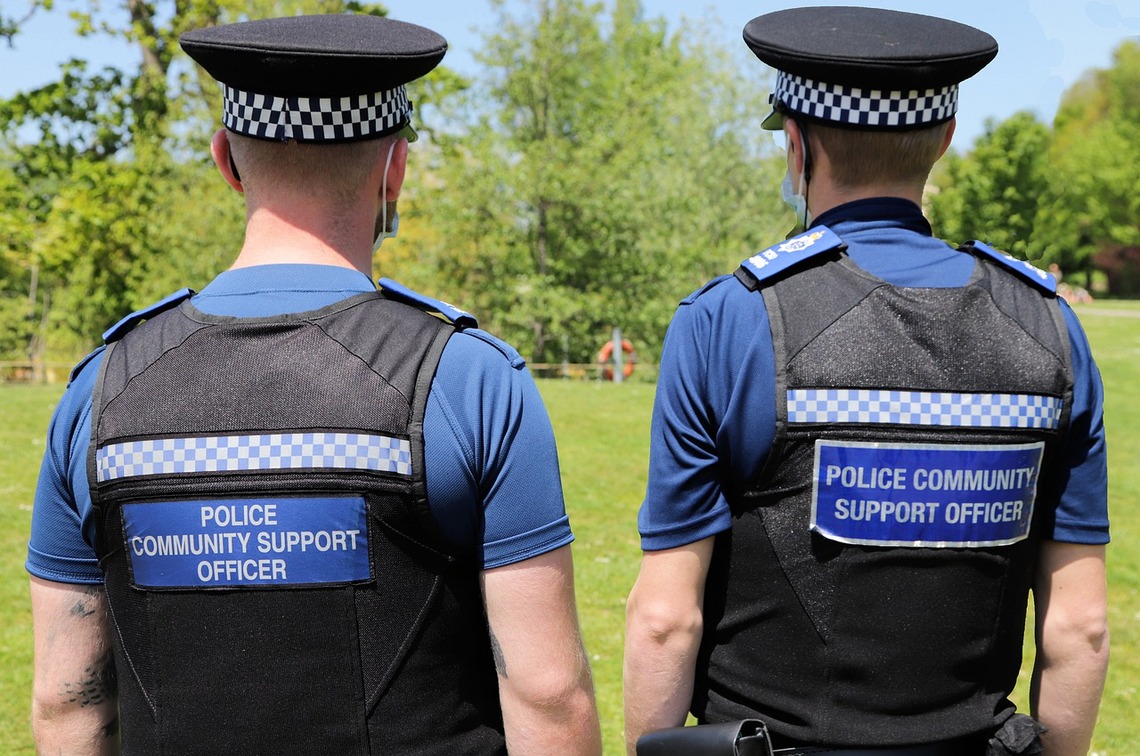 During February 2022 Stoneleigh Library hosted two talks by the Epsom North Safer Neighbourhoods Team. Topics discussed were Burglary Prevention and Home Security, and Catalytic Converter theft.
Chinese New Year fun in the library!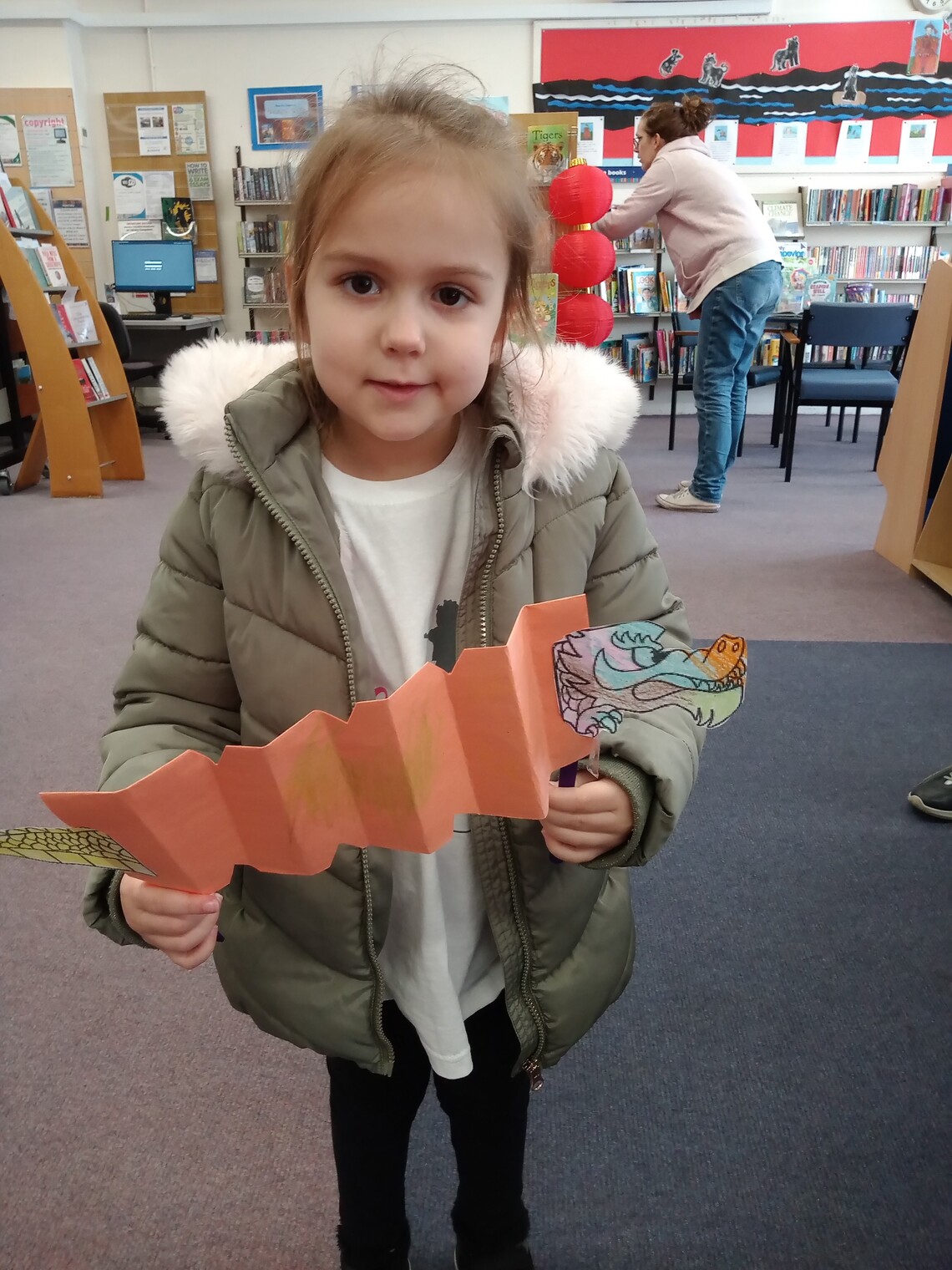 On Saturday 5th February, Stoneleigh library celebrated Chinese New Year with a special Storytime and craft session about the story of The Jade Emperor and The Great Race.
The event was well attended by local children and their carers who listened to the story being told using a specially made 'concertina style' foldout that transformed into a magnificent dragon.

After Marvin the Monkey and his friend had finished reading the story, the children made their own beautifully coloured concertina dragons.
Keep an eye out for more Children's events at the library! Why not sign up to our FREE email newsletter?