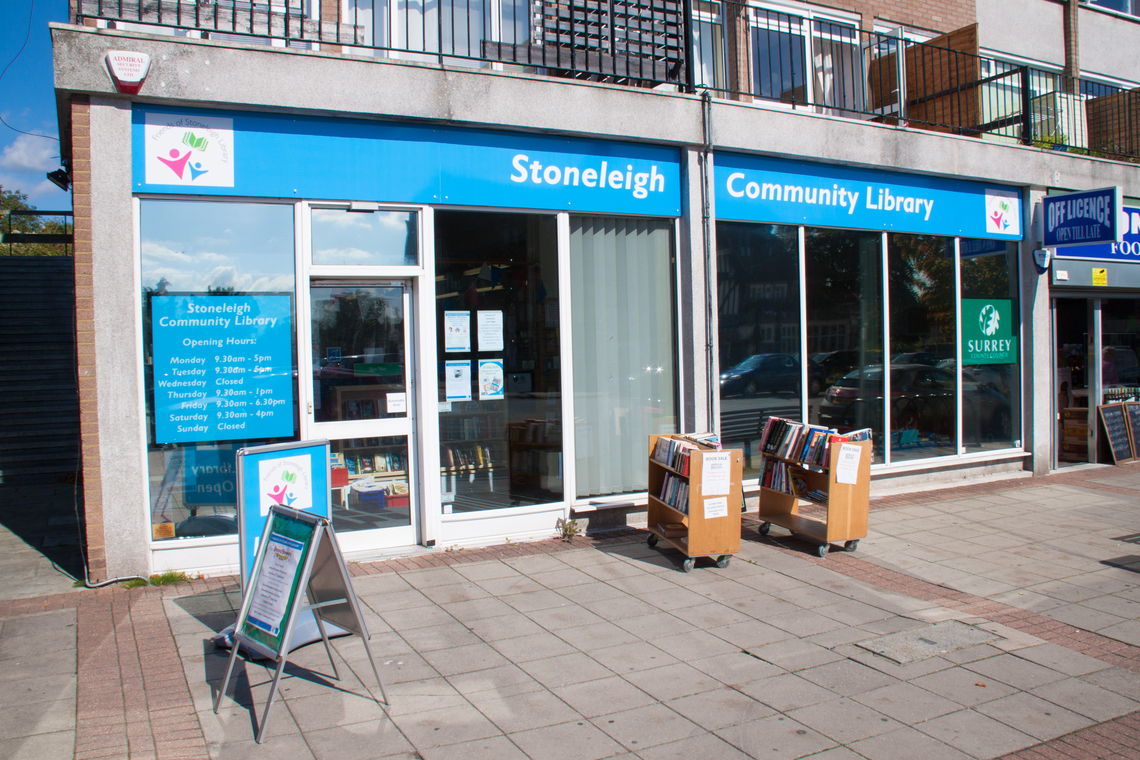 Stoneleigh Community Library is a collaboration between Surrey County Council and the Friends of Stoneleigh Library - a charitable association specifically formed to ensure that Stoneleigh continues to have a vibrant community library which is an enriching and responsive resource for all.
Stoneleigh Community Library
is partially open for many services including browsing.
PLEASE CLICK HERE TO LEARN MORE ABOUT OUR PARTIAL OPENING
Please keep an eye on our Social Media accounts and this website for updates.
Surrey County Council has issued general advice about the library service. Click HERE to read it.
On behalf of all the volunteers and trustees of Friends of Stoneleigh Library, thank you for your continued support and we hope to be able to open more fully in the near future.
Diana Kay
Chair, Friends of Stoneleigh Library
CLICK HERE TO GO TO OUR VIRTUAL LIBRARY PAGE
CLICK HERE TO SEE OUR UPCOMING SPECIAL EVENTS

CLICK HERE TO SEE OUR REGULAR ACTIVITIES