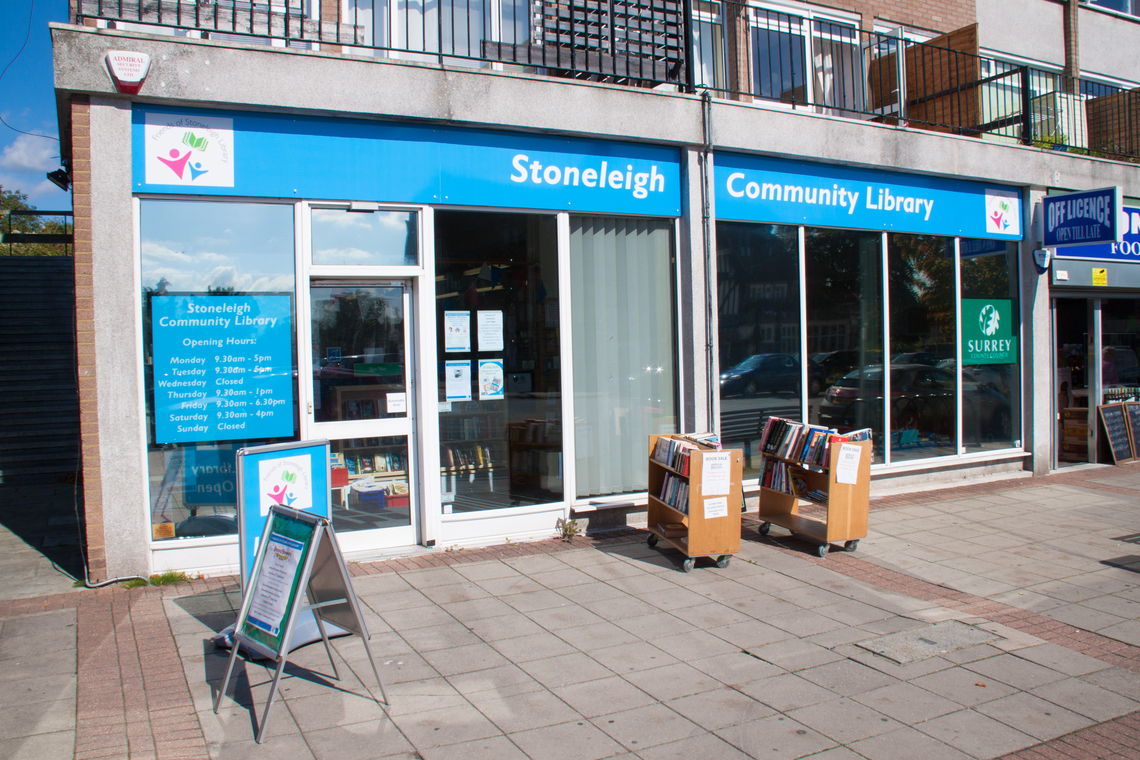 Stoneleigh Community Library is a collaboration between Surrey County Council and the Friends of Stoneleigh Library - a charitable association specifically formed to ensure that Stoneleigh continues to have a vibrant community library that is an enriching and responsive resource for all.
===
FORTHCOMING LIBRARY CALENDAR DATES:
Friday 1st July - BOARD GAMES EVENING
Saturday 2nd July - LAST CHESS CLUB UNTIL SEPT
Saturday 9th July - CAKE SALE OUTSIDE THE LIBRARY
===
** Rhymetime sessions are now fortnightly - see our

Regular Activities page

for more info **
===
LIKE CAKE?
One of our young volunteers is hosting a homemade cake sale outside the library on Saturday 9th July 10.00 am - 12 noon. Please come along to support him and his younger brother as they are fundraising to enable them to go to the World Scout Jamboree in South Korea in Summer 2023.
===
SUMMER READING CHALLENGE
The theme of this year's reading challenge is Gadgeteers.
The Reading Agency is partnering with Science Museum Group for a science and innovation-themed Challenge that will spark children's curiosity about the world around them.
The Challenge will launch at Stoneleigh Library on Saturday 9 July - look out for further information.
Children can also join in the fun online, on the official Challenge website.
===
THE BIG JUBILEE READ

A literary celebration of Queen Elizabeth II's record-breaking reign.
Queen Elizabeth II is the longest-serving monarch in British history, with a reign that began on 6 February 1952. The Big Jubilee Read celebrates great books from across the Commonwealth, to coincide with the Platinum Jubilee. It features 70 titles - ten from each decade of the Queen's reign.
Find out more from the BBC website and visit the library for a selection of books from the reading list.
===
LATE OPENING EVENINGS AND BOARD GAMES EVENTS
Our Board Games evenings are a big success - see news item. The next Board Games event is planned for Friday 1st July from 7.30 pm to 9.30 pm when the library will also be open for borrowing and returning books.
NO NEED TO BOOK, JUST TURN UP!
===

CALLING OUR JUNIOR READERS!
Do you love reading? Are you aged 8 - 12 years old?
Stoneleigh Library is looking for keen young readers to join our new book review panel.

If you'd like to know more about the Young Readers Panel please go to our News page for further information. If you'd like to get involved, please ask at the library for more details or email stlibraryops@gmail.com
NEXT MEETING OF THE JUNIOR READING GROUP PANEL ON SATURDAY 25th JUNE
See our News page for more details.
===
THINKING ABOUT VOLUNTEERING?
Stoneleigh Community Library Needs You!
Volunteering can be so rewarding and it helps our
local community.