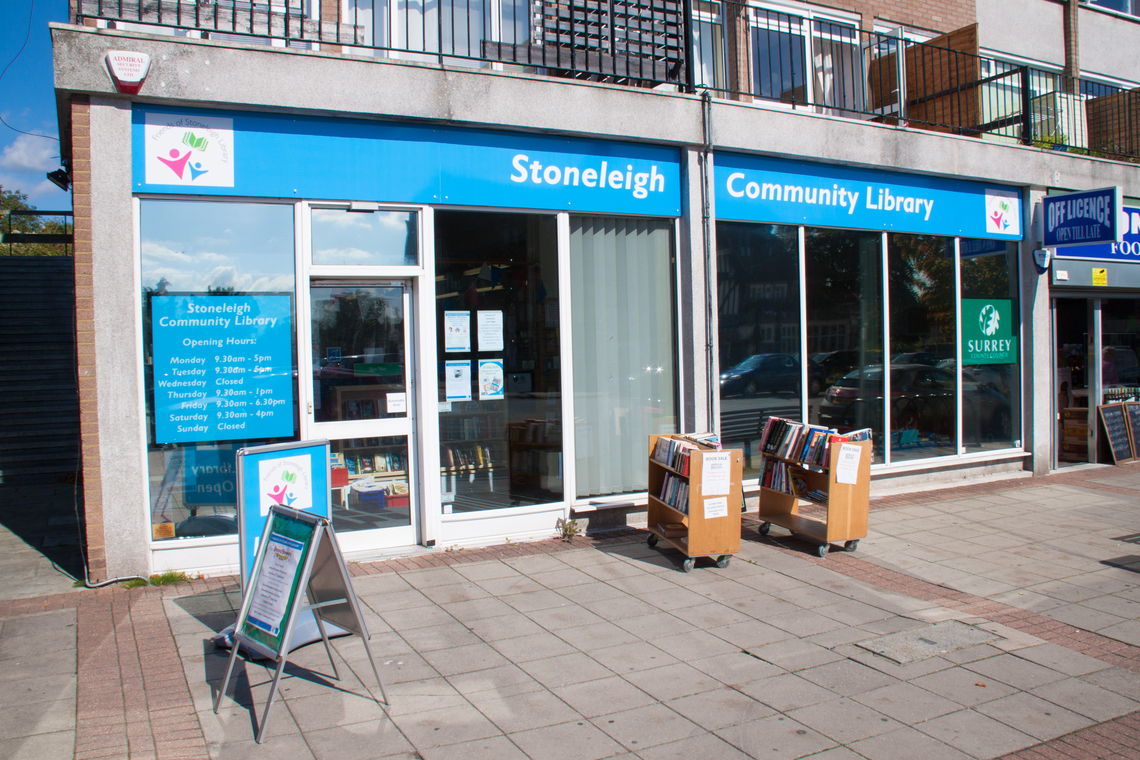 Stoneleigh Community Library is a collaboration between Surrey County Council and the Friends of Stoneleigh Library - a charitable association specifically formed to ensure that Stoneleigh continues to have a vibrant community library that is an enriching and responsive resource for all.
STONELEIGH COMMUNITY LIBRARY
IS PARTIALLY OPEN, OFFERING MANY SERVICES - INCLUDING BROWSING.
THINKING ABOUT VOLUNTEERING?
Stoneleigh Community Library Needs You!
Volunteering can be so rewarding and it helps our
local community.