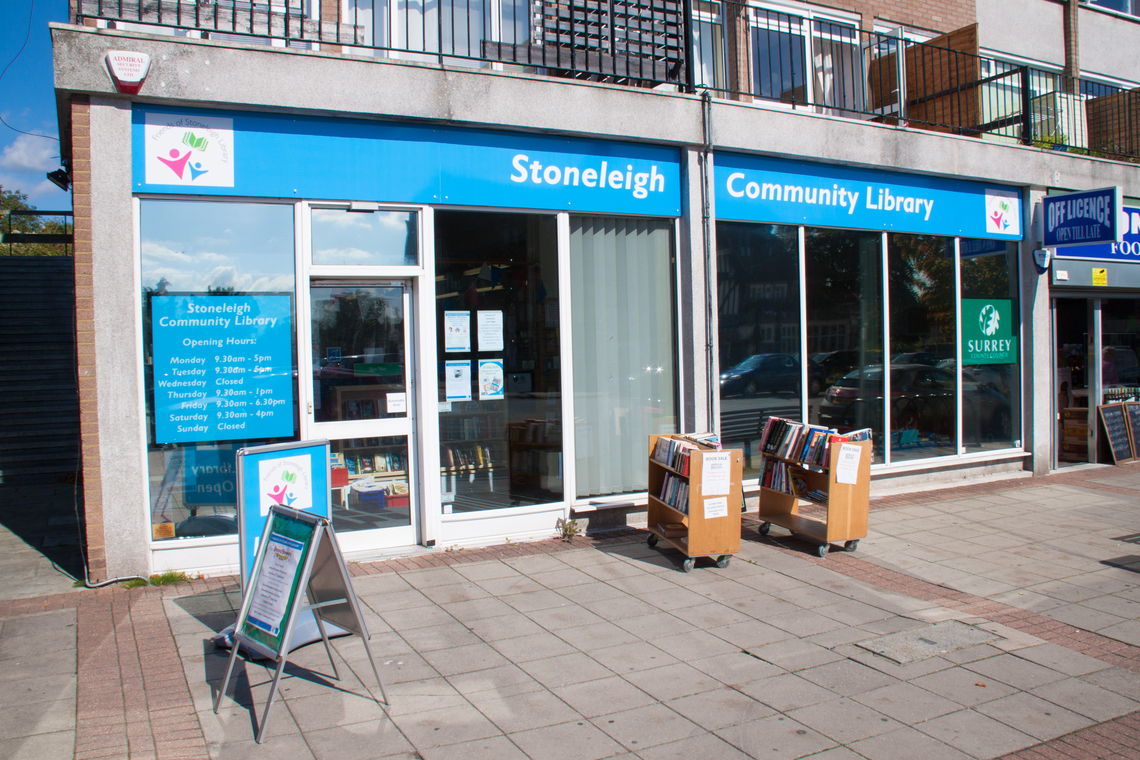 Stoneleigh Community Library is a collaboration between Surrey County Council and the Friends of Stoneleigh Library - a charitable association specifically formed to ensure that Stoneleigh continues to have a vibrant community library that is an enriching and responsive resource for all.
THINKING ABOUT VOLUNTEERING?
Stoneleigh Community Library Needs You!
Volunteering can be so rewarding and it helps our
local community. If you'd just like to know
a little more about how you can
help, please click HERE.
14-20 JUNE IS NATIONAL REFUGEE WEEK
We've created a special book display to promote BOOKS that relate to refugees and promote understanding of why people are displaced and the challenges they may face. If you'd like to know more, head to our News Section by clicking HERE.