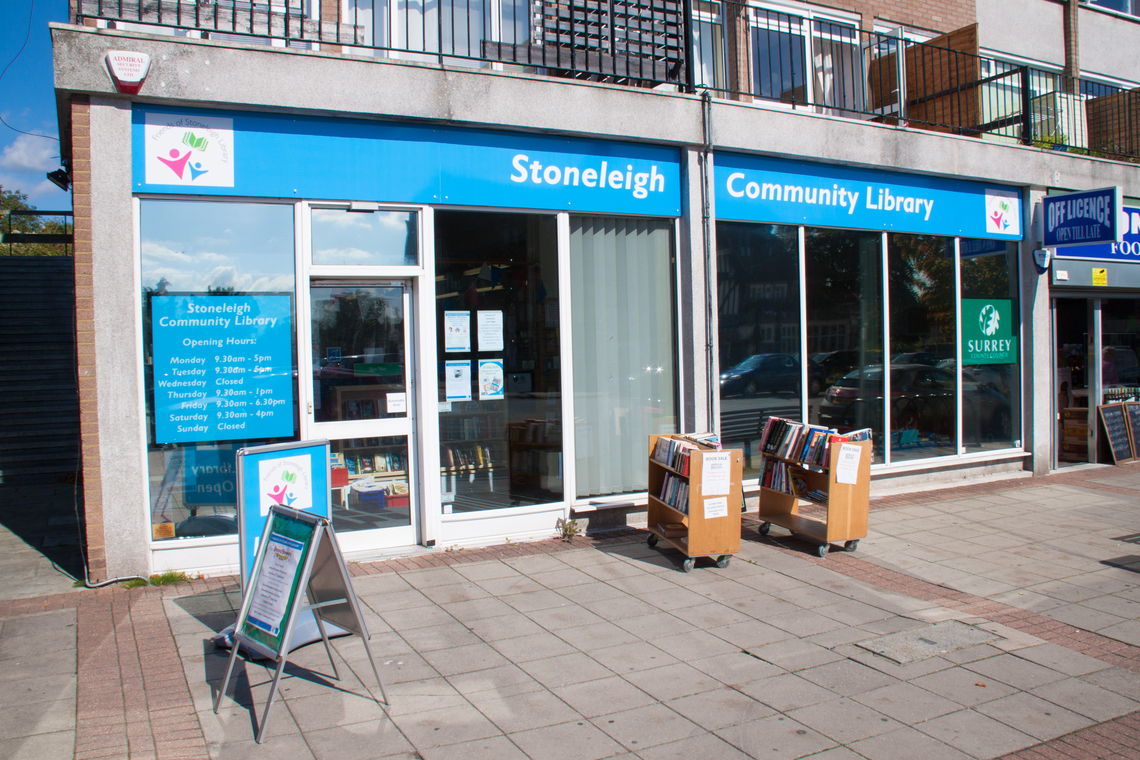 Stoneleigh Community Library is a collaboration between Surrey County Council and the Friends of Stoneleigh Library - a charitable association specifically formed to ensure that Stoneleigh continues to have a vibrant community library that is an enriching and responsive resource for all.

BUSINESS AS USUAL DURING THE CONSTRUCTION WORK BEING
UNDERTAKEN AT STONELEIGH STATION.
===
CHRISTMAS OPENING HOURS
| | |
| --- | --- |
| | |
| Sunday 24th December | CLOSED |
| Monday 25th December | CLOSED |
| Tuesday 26th December | CLOSED |
| Wednesday 27th December | CLOSED |
| Thursday 28th December | 10:00 - 13:00 |
| Friday 29th December | 10:00 - 13:00 & 14:00 - 17:00 |
| Saturday 30th December | 10:00 - 16:00 |
| Sunday 31st December | CLOSED |
| Monday 1st January | CLOSED |
| Tuesday 2nd January | NORMAL HOURS RESUME |
WINTER READING CHALLENGE
If you took part in the Summer Reading Challenge, welcome back! Keep up your amazing work by adding another reading badge to your belt. If you are new, hip hip hooray! It's great that you want to take part in this year's Winter Reading Challenge. We hope you have fun reading. Remember, there's a reading champion in all of us!

WARM WELCOME
Stoneleigh Community Library is pleased to be one of the Warm Hubs being set up across Epsom and Ewell this winter, where people will find a safe, warm and friendly environment in which to enjoy a hot drink, social activity and receive information and advice.

As well as a warm welcome we can offer our visitors free refreshments (tea, coffee, squash) and activities (games and puzzles) during the library opening hours. Anyone struggling to stay warm at home will find a hot drink and good company waiting for them at their local library.
This initiative continues until 31st March 2024.
===
DATES FOR YOUR DIARY
See our Regular Activities page for more information about the following:
Board Games event on Friday 24th November
Young People's Chess Club meeting on Saturday 9th December
Vegan monthly meet-up on Friday 15th December
See our Special Events page for details of: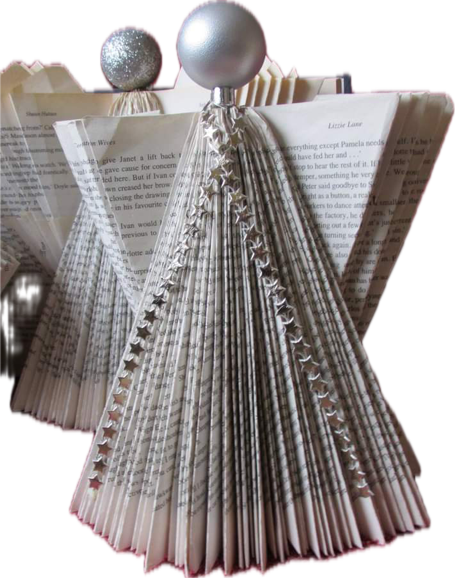 Our special Christmas crafting workshop. Create some magic - making angels and Christmas trees by folding... books! Find out more about our Christmas crafting event on Thursday 14th December.

Come to our Christmas coffee morning on Thursday 21st December - all are welcome!
A Football Card Swap on Saturday 9th December
Our raffle prize draw will take place during the Christmas coffee morning, so don't forget to visit the library and buy your tickets.
See prize details on our Special Events page.
===
FAMILY LEGO CLUB
Meeting once a month on Saturdays

Family Lego Club (10.30 am - 11.30 am), see more details on our Regular Activities page
===
MONDAYS: EVENTS FOR TODDLERS
Rhymetimes and Storytimes run on alternate weeks during school term times. See our Regular Activities page for the timetable.
===
THINKING ABOUT VOLUNTEERING?

Stoneleigh Community Library Needs You!
Volunteering can be so rewarding and it helps our
local community.
Learn more about how you can help.