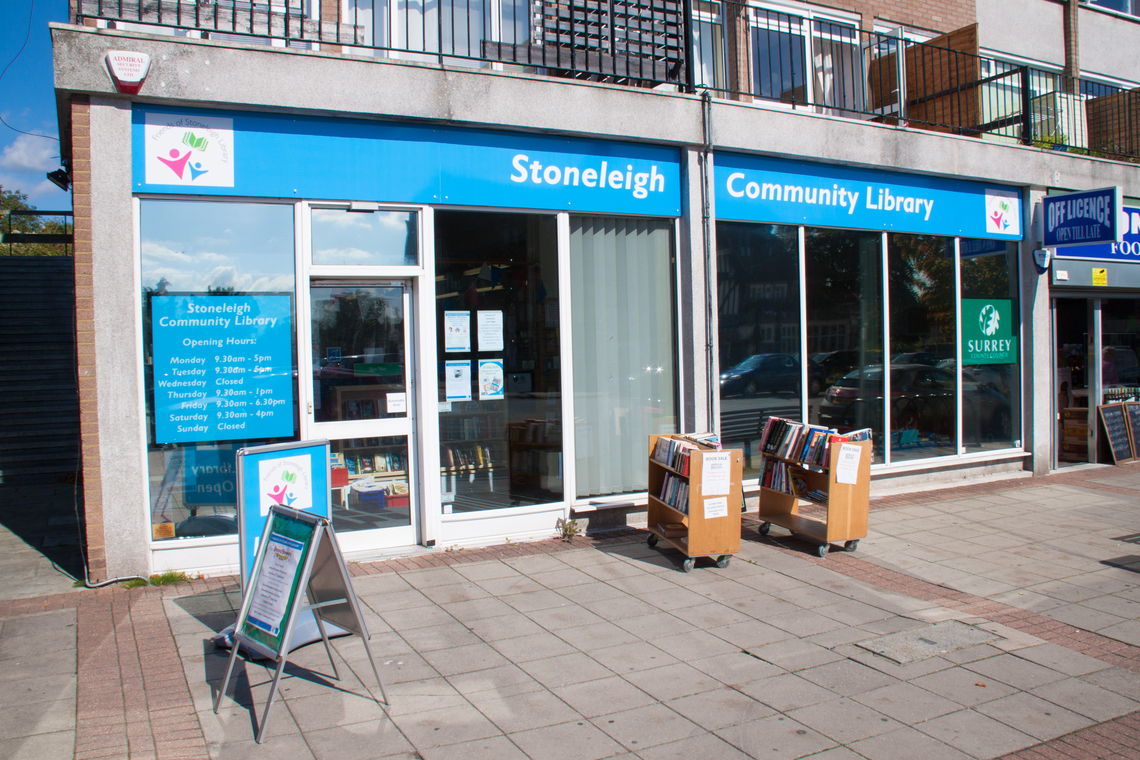 Stoneleigh Community Library is a collaboration between Surrey County Council and the Friends of Stoneleigh Library - a charitable association specifically formed to ensure that Stoneleigh continues to have a vibrant community library which is an enriching and responsive resource for all.
Sorry but Stoneleigh Community Library is now CLOSED for the foreseeable future due to Coronavirus and all the groups and activities cancelled - including Rhymetime and Monday StoryBox.
Please keep an eye on our Social Media accounts and this website for updates.
This is because at least half our lovely volunteer force is over 70 years old and others have health issues and so we cannot run a usual service.
Surrey County Council has issued general advice about the library service. Click HERE to read it.
I am sure you appreciate why the trustees of Friends of Stoneleigh Library have made this decision.
Diana Kay
Chair, Friends of Stoneleigh Library
CLICK HERE TO GO TO OUR VIRTUAL LIBRARY PAGE
PLEASE NOTE THAT WE HAVE A NEW WEB ADDRESS
www.Stoneleighlibrary.org.uk
Please remember to update your shortcuts and favourites.
CLICK HERE TO SEE OUR UPCOMING SPECIAL EVENTS

CLICK HERE TO SEE OUR REGULAR ACTIVITIES