Our Virtual Stoneleigh Library
SURREY LIBRARIES ONLINE READING GROUP
- SURREY PAGE TURNERS
Would you like to join a FREE online reading group? Now's your chance to join in.
If you are a member of Surrey Libraries, over 18 and ready to have a good chat about some fantastic books then just click
HERE to learn more.
OUR VIRTUAL LIBRARY
During the time when our library has to remain only partially open, we will be posting things here that our customers might find useful or enjoy.
Please email any suggestions to friendsstoneleighlib@gmail.com
SOME USEFUL MOBILE APPS
There are some very useful mobile apps and services available for free.

Click HERE to take a look at what's available.
SURREY LIBRARIES YOUTUBE CHANNEL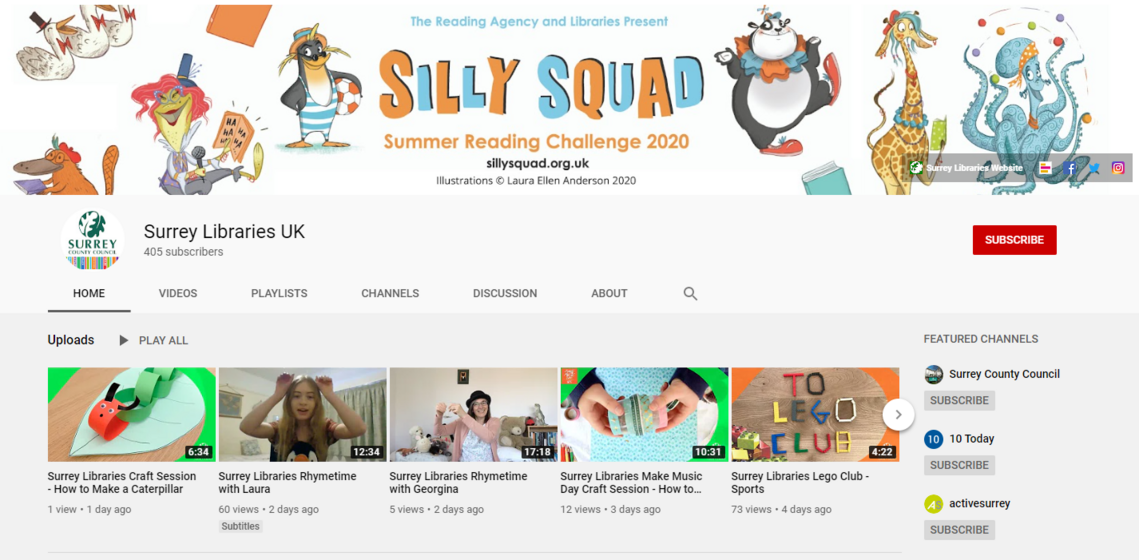 Surrey Libraries have opened their own YouTube channel.
There's the familiar Rhymetime for pre-school children, as well as crafts for children and adults, Lego club and Science Lab.
Click HERE to take part in these activities.
STONELEIGH BOOK AND JIGSAW SWAP
Do you want to swap some books and/or jigsaws?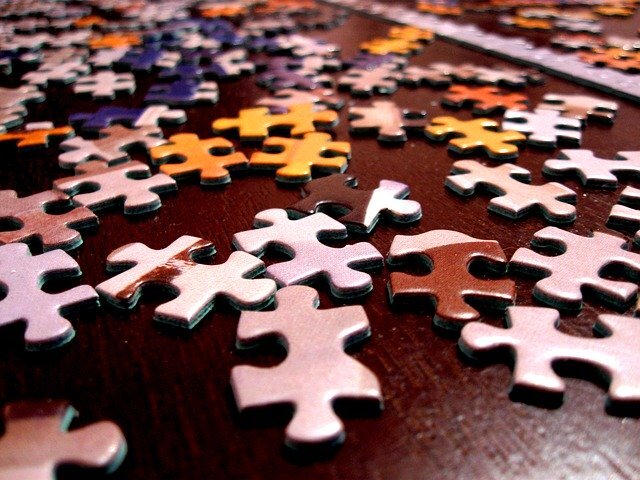 Check out this Facebook page for people living in Stoneleigh to recycle their books and puzzles they have enjoyed and are happy to pass on in exchange for some different ones.
Check out the Facebook page for details;
Please follow local guidelines on staying home and keeping safe to help slow the spread of coronavirus (COVID-19) when exchanging items.
LISTEN IN TO FREE SURREY LIBRARIES STORYTIME SESSIONS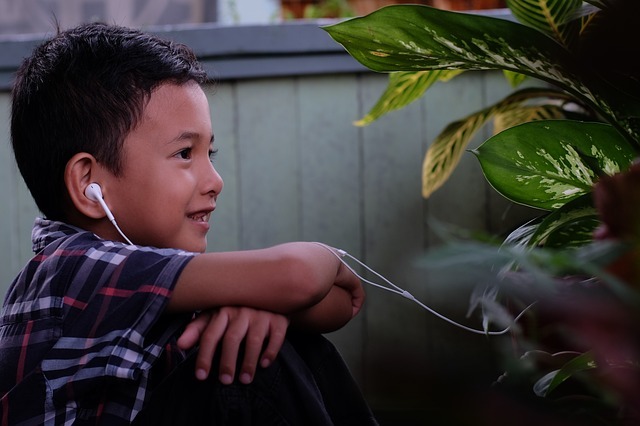 Surrey Libraries are doing online storytimes using their Facebook page.
https://www.facebook.com/surreylibrariesUK/
VIRTUAL RHYMETIMES
Surrey Libraries are also running virtual Rhymetime Sessions for young children
Check out their Facebook page for details.
https://www.facebook.com/surreylibrariesUK/
LIBRARIES FROM HOME FOR CHILDREN AND YOUNG PEOPLE
Surrey County Council has a special web page that lists fun and educational activities for children and young people.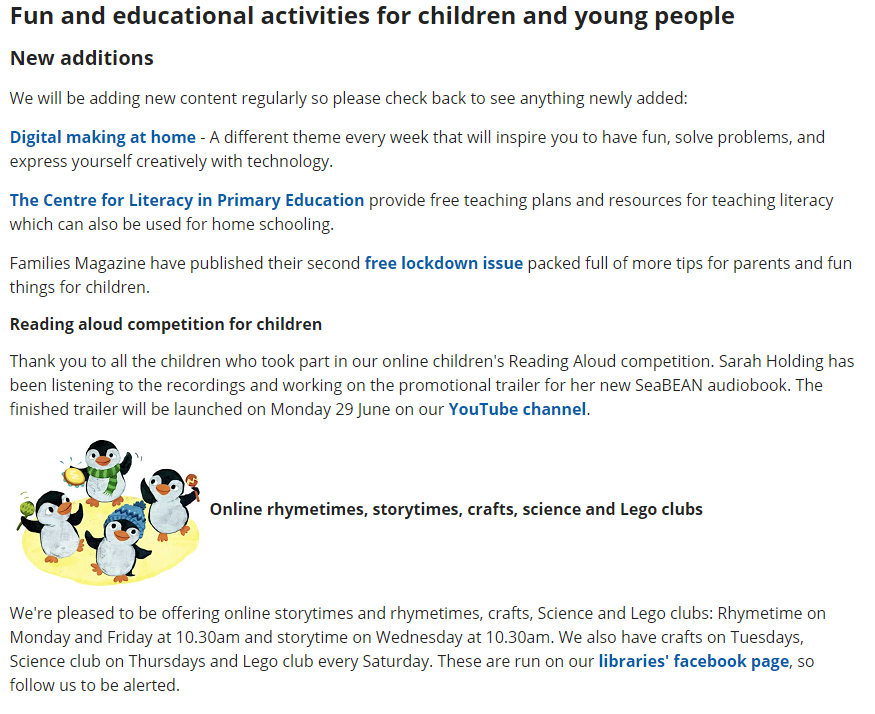 Click HERE to take a look.
THE LIBRARY TOYS ARE READING!
Here are some of the library toys with the books they are reading.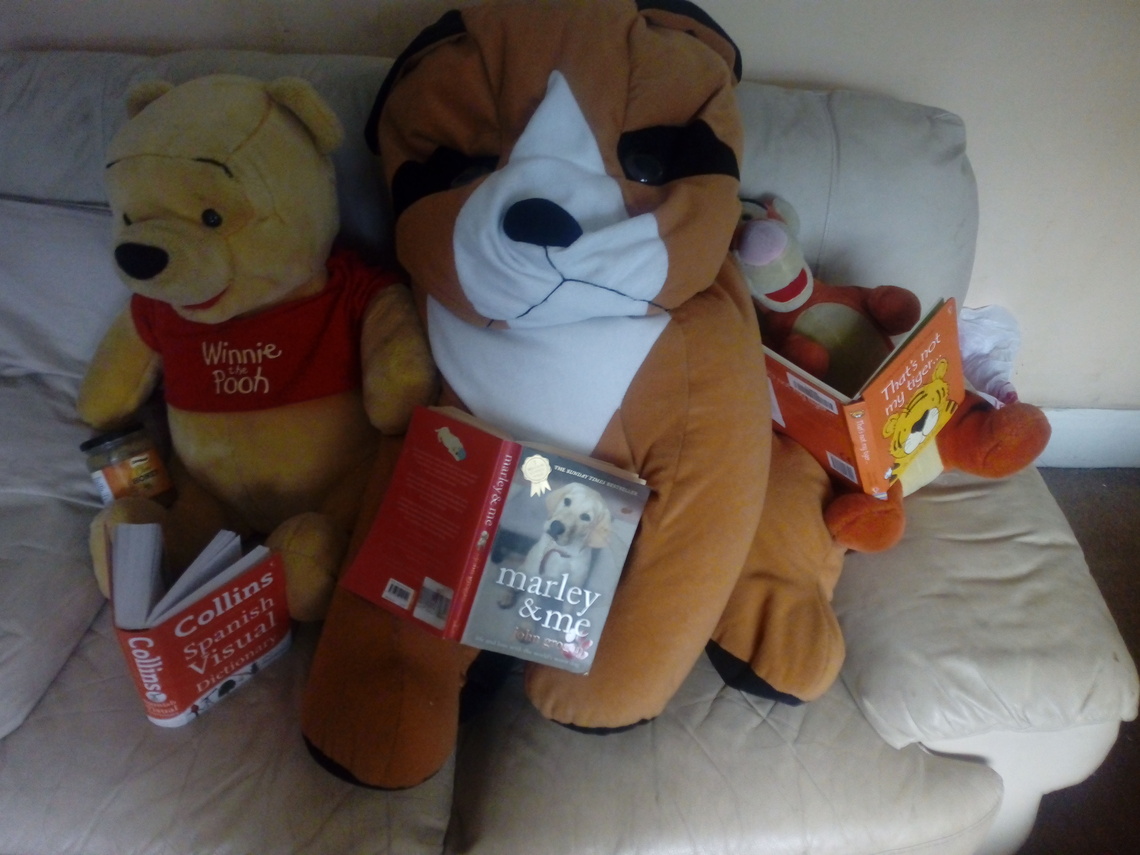 Do you recognise them and can you see which books they have chosen?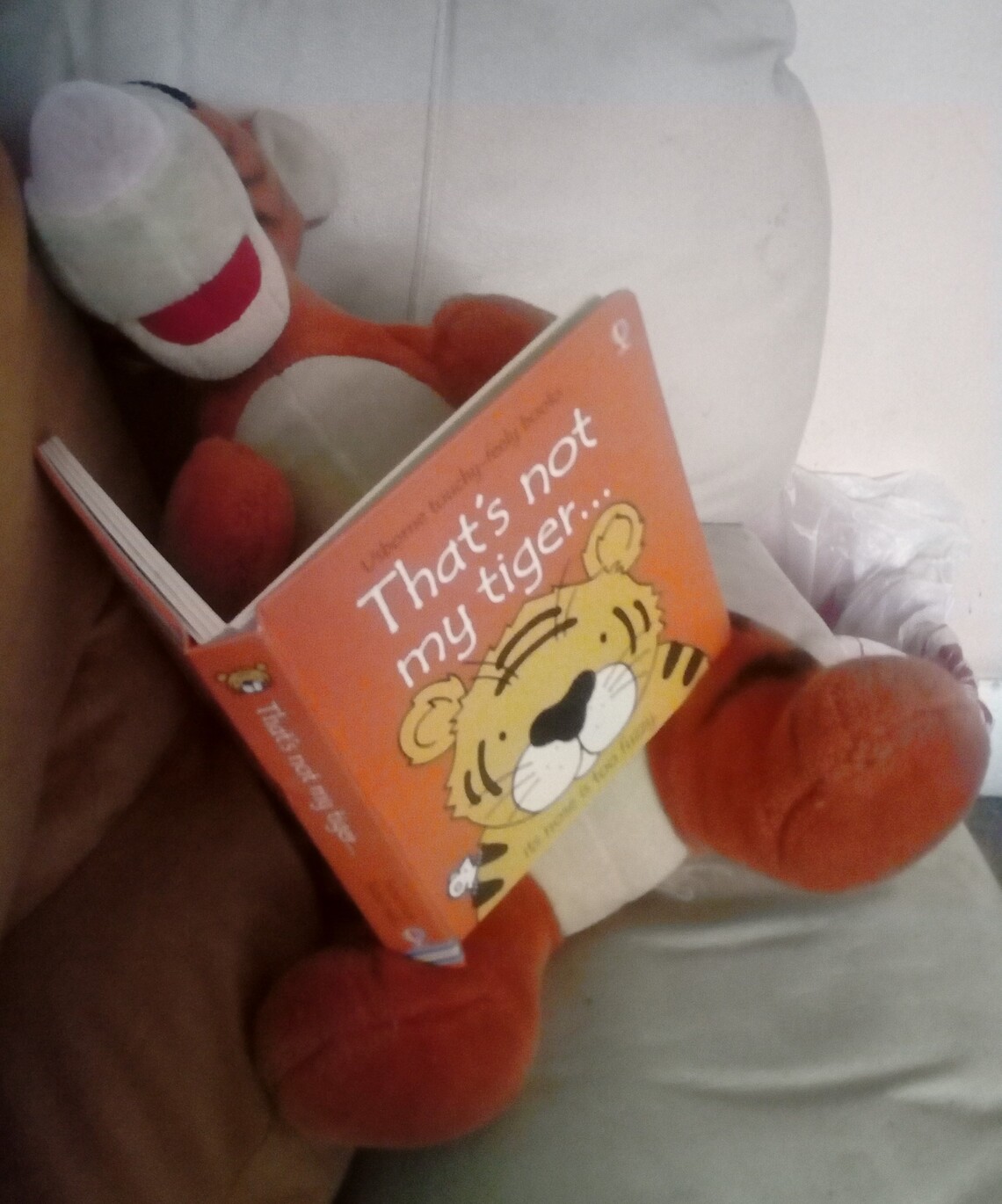 Pooh Bear has decided to try and learn a new language - can you see which language he has chosen. He has found a supply of his favourite food. Can you spot the jar and what do you think it is?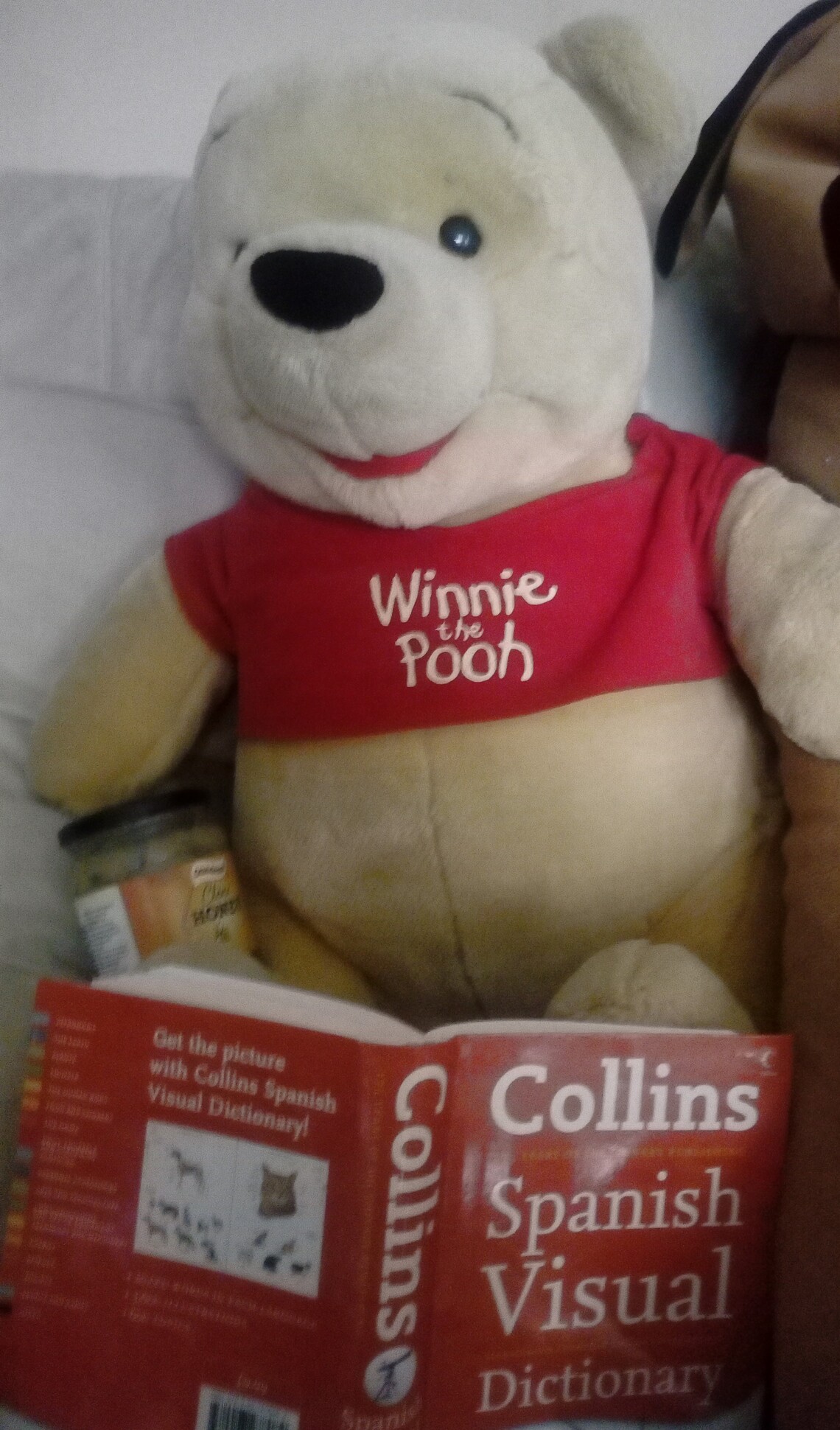 Can you take a photograph of one of your toys with a book that you are currently reading?
Please email your photo to StLibraryOps@gmail.com and we'll put some of them on our Facebook site.
---