Archived News For 2017
8th December 2017 - A Packed Out Christmas Craft Fair.

Despite the chilly weather, the library was packed out on 8th December with our visitors enjoying free refreshments and a host of activities for the young and old at our craft fair - proudly part of the Stoneleigh Lights on Broadway event.

The pictures above show some of the winners of our writing and drawing competitions. Congratulations to all our winners and a big thank you to all our entrants and to all those who supported this amazing event.

A Winning Poem.

Congratulations to one of our library users, Trevor Dunford, who has won first prize in a Surrey Library Poetry Competition. Trevor is a member of the Stoneleigh Library creative writing group and has written a great poem about Stoneleigh Community Library.

You can find the poem on the Surrey Library Poetry Bloghere:​

Loads of fun at the Pokemon Card Swap!
| | |
| --- | --- |
| | On Monday 23rd October, in addition to all the swopping, the children had a tricky time tracking down all the Pokemon pictures hidden in the library and a handful worked out "Squirtle" was the secret Pokemon and each won a prize of extra Pokemon cards. |
Bumper Book Sale - A big Thank you!
| | |
| --- | --- |
| A very big THANK YOU to all members of our community and our amazing volunteers who helped or visited our bumper book sale which finished on 21st October, 2017 and raised more than £130. All the proceeds are helping to support your local library. | |
Summer Reading Challenge Finishers' Celebration a big hit.
This year's Reading Challenge had record numbers signing up and those avid readers who completed the challenge were invited to a celebration event on Saturday 16th Sept. As well as cake, biscuits and plenty of squash, the children were treated to a visit by guide dog, Nugget, and her owner, Janet, who spoke about her inspiring experiences of becoming visually impaired.
| | |
| --- | --- |
| | The children asked Janet lots of questions about what it is like to be visually impaired and Nugget enjoyed all the attention he was getting. |
| | |
| --- | --- |
| More than 350 children took part in this year's Reading Challenge. Well done to you all! | |
RECORD BREAKING
We had a record breaking 361 children participating in the Summer Reading Challenge this summer and another record breaking 280 finishing (77.7%. ) Last years figures were 290 starters and a 72% finish rate.
Animal Agents Children's Activities are a big hit.
Throughout August, the library put on a number of free activity sessions for the chilren based around this year's reading challenge theme of Animal Agents. Loads of boys and girls attended, and assisted by our volunteers and their carers, made some wonderful things and joined in some great activities.
| | |
| --- | --- |
| | This fake cake - made by one of our Stoneleigh Animal Agents - looks lovely but probably wouldnt taste nice! |
| | |
| --- | --- |
| Biscuit Decorating was a big favourite with the Stoneleigh Animal Agents. Some biscuits were so scrummy they never made it off of the table! | |
Jane Austen Baking Competition delivered some tasty treats.

On 24th June, to mark the 200th Anniversary of Jane Austen's death, we held a special baking competition at the library that challenged our visitors to bake a period cake.



One of the library volunteers donned period costume to be 'Jane Austen' for the event.

The competitors in the baking competition were provided with a recipe sheet with a choice of recency insprired delicacies to bake at home and bring to the library for the event.
One of our younger readers, Pelin, beat off the adult competitors to scoop first prize in the baking competition wowing the judging panel with her lemon drop cakes.

LEGO Card Swap Saturdays a HUGE success!
We recently held a couple of hugely successful LEGO card swap sessions (a suggestion by one of our young library users) to help children (and adults) to complete their collections of LEGO cards.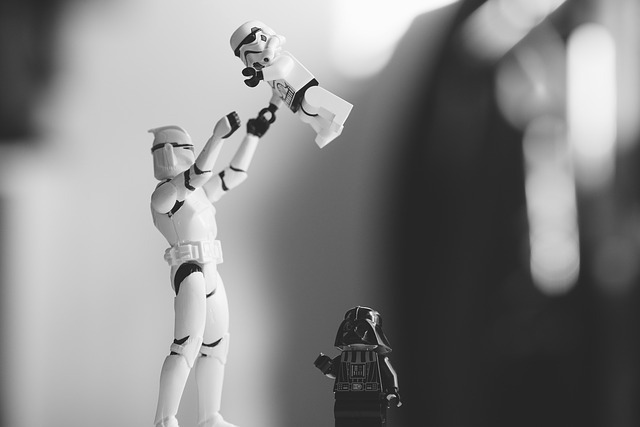 At the first, we had over 240 people visit the library and 144 lucky children reported that they had managed to complete their full collections of 150 cards - with the help of Marvin the monkey - who had a stack of cards to give away.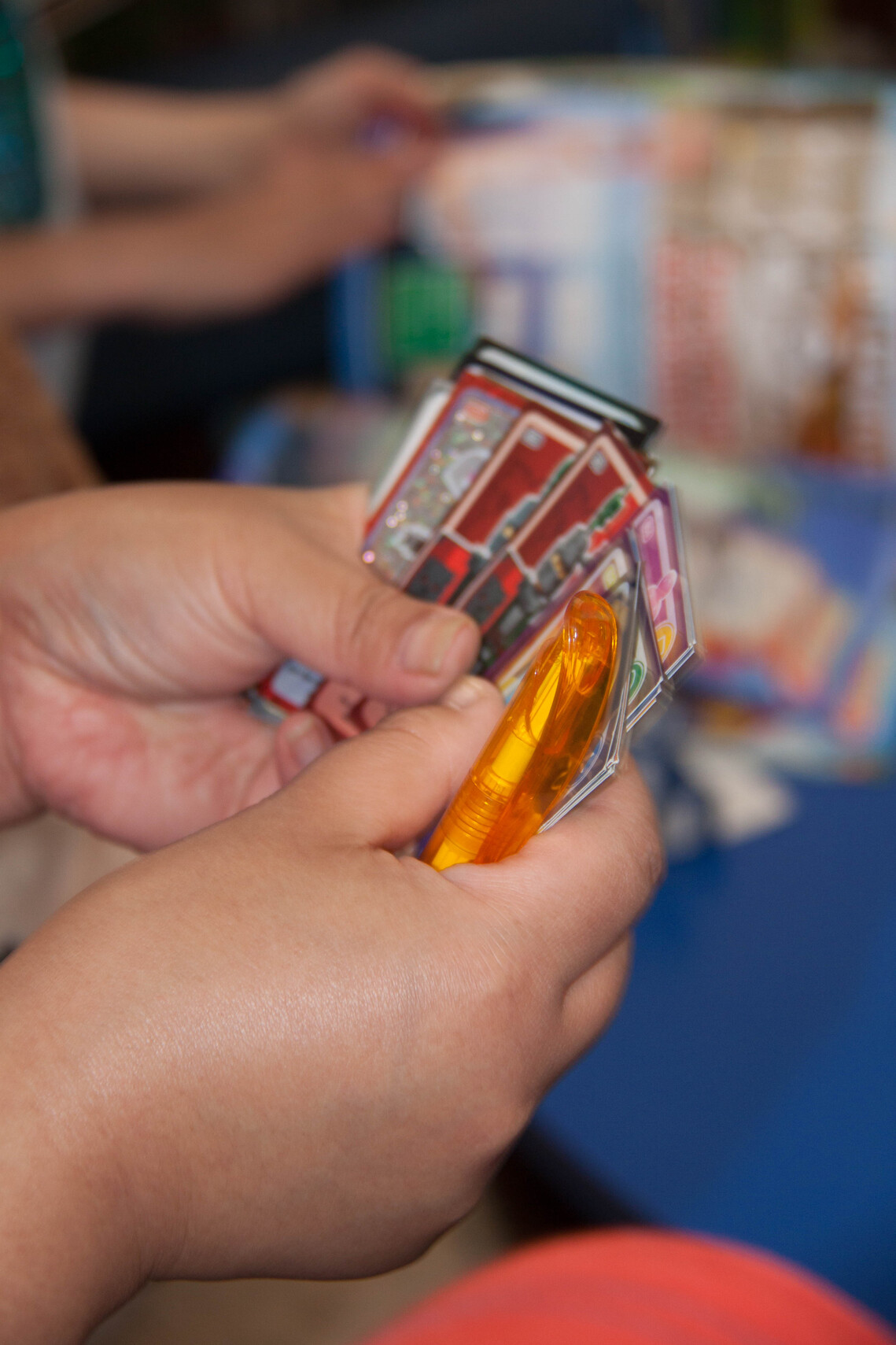 Thursday, 01/06/2017 - Supporting National Volunteers Week
| | |
| --- | --- |
| The Friends of Stoneleigh Library hosted a coffee and cake morning for volunteers from all Community Partnered Libraries at Stoneleigh Library on Thursday 1st June in support of this year's National Volunteers Week which is 1st-7th June. | |
| | Many community libraries were represented, including some as far away as Bramley and Byfleet. This was a great opportunity for those who give their time to support their local libraries to get together, network and share ideas about how to best support their local communities. |
Tuesday, 30/05/2017 - Children's Activity Event
| | |
| --- | --- |
| We were overwhelmed by the number of children who were keen to join in our David Walliam's themed activities on the 30th May. | Some of the models and designs were incredibly good but best of all, everyone had fun joining in making things inspired by David's Books. |
| | |
Saturday, 06/05/2017 - Plant Sale and Gardening Week

Our ever popular Plant Sale took place on Saturday 6th May.

Clement weather saw larger than normal visitor numbers who snapped up the wide variety of excellent plants and gardening books.


Thank you to all of you who came along and supported your local community library.
Wednesday, 03/05/2017 - Surrey, Then and Now

| | |
| --- | --- |
| On Wednesday 3rd May, Rupert Matthews, a highly entertaining and knowledgeable local historian, gave an illustrated presentation to a full house of people interested in Surrey's rich history, covering the history of things like pubs, shopping and transport in Surrey over the years. | |
| If you have an idea for a local speaker who could draw a crowd at one of our speaker sessions, just let us know. | |
Saturday, 08/04/2017 - Easter Activities

| | |
| --- | --- |
| The library hosted free Easter family activities including a free Easter Egg hunt and activities for the children including facepainting and crafts. | |
| | Our Easter events are always popular and the children loved the Easter egg hunt along the Broadway, supported by some of the local traders. Thank you to everyone who came along and to all the volunteers who supported the day. |
Monday 06/02/2017 - Stoneleigh Library Reopens After Refurbishment

The library reopened after two weeks of minor refurbishments on Monday 6th February. Hopefully you'll like our new and improved lighting which we think certainly looks a lot neater than the older fluorescent units.
In addition, now that the heater near the back door has been replaced, we have the room to display the new aerial photograph of Stoneleigh we purchased last year.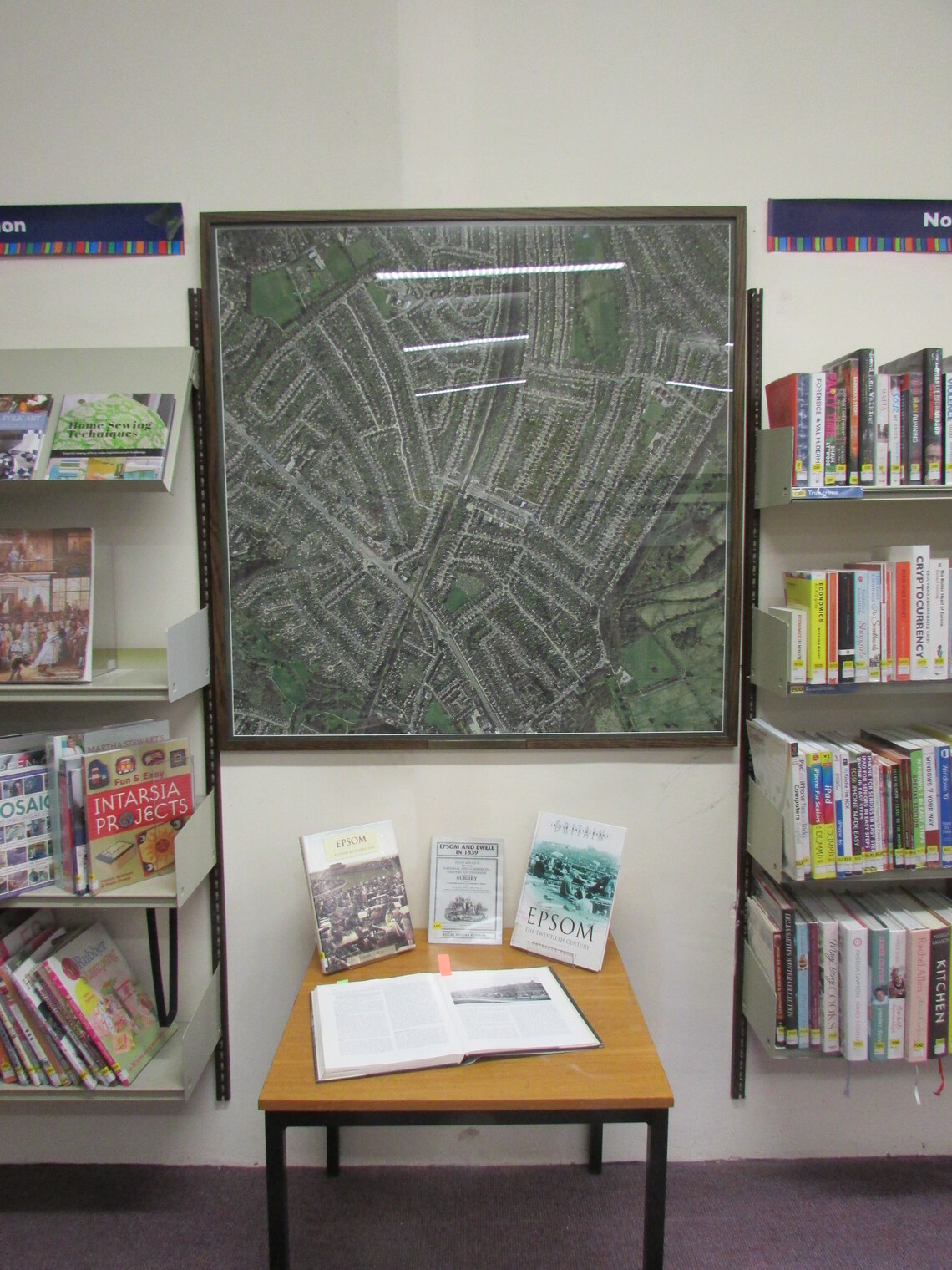 We now have an upgraded fire alarm - which is extremely loud! It has to be tested once a week but hopefully this will be outside of our opening hours!/p>
We have also had a refresh of books by popular authors Lee Child & David Baldacci - which are on the sloping display unit in the middle of the library.