Archived News for 2015
Tuesday 29th December, 2015 - The Wishing Stone; A Family Activity Event
The Wishing Stone is a timeless tale of adventure and discovery in which a young girl travels to the frozen north in

th

e

company of her dog Rusty and a kindly but crotchety school bus driver in search of the answers to a riddle which starts with a four leaf clover and ends with a twist in the tale.

Children and their carers were treated to readings from the wonderous tale above along with art sessions inspired by the story using paint, pencil, crayon and modelling clay. Fuelled by cake and biscuits the group produced some stunning pieces to decorate their homes and each borrowed a copy of the book to take home and finish.

If you'd like to read this tale, do ask at the main desk and we'll let you borrow your own copy.

The Author

Edwin Mowforth, born in 1931, is a retired University Lecturer and Consultant in Mechanical Engineering and for many years has pursued an active interest in the history and technology of balloons and airships. He now lives in Stoneleigh with his wife, Lelia.
Thursday 17th December, 2015 - Christmas Coffee Morning
Free mince pies, biscuits and cake greeted the many visitors to our Christmas Coffee morning.

Christmas was a great excuse for adding some extra cheer to one of our regular coffee mornings that take place at the Library.

As usual, everyone was welcome and many new and regular visitors got to enjoy a tea, coffee or hot chocolate with the many volunteers who continue to make our community library such a success.
Friday 4th December, 2015 - Christmas Craft Fair
As part of the "Lights on Broadway" event, this years' Christmas Craft Fair was a huge hit with young and old alike.

With numbers of visitors up on last year, there was lots to do including childrens' Christmas decoration and card making and a sale of a range of delicious cakes.

During the evening we announced three worthy winners of our children's poetry competition. The poems are up in the library now.

We also drew the Christmas raffle. Thank you to all those who bought tickets. The lucky winners on the night staggered home with well stocked Christmas hampers and 2 £10 vouchers, kindly donated by Sainsburys North Cheam.

One of the raffle prizes


Our festive tree

Diana with our three poetry competition winners

The children - busy making Christmas cards

Lots of Christmas Gifts

Congratulations to our Christmas Hamper winners (pictured left) and special thank you's to Ms Madeleine Blake (in the blue top), one of our Trustees, who was kind enough to put the hampers together and to gift wrap them so beautifully, to Ms Diana Kay (pictured above), our Chair, for organising the event and to all our library volunteers, for making the event such a great success.
Saturday 19th September, 2015 - Summer Reading Challenge Closing Event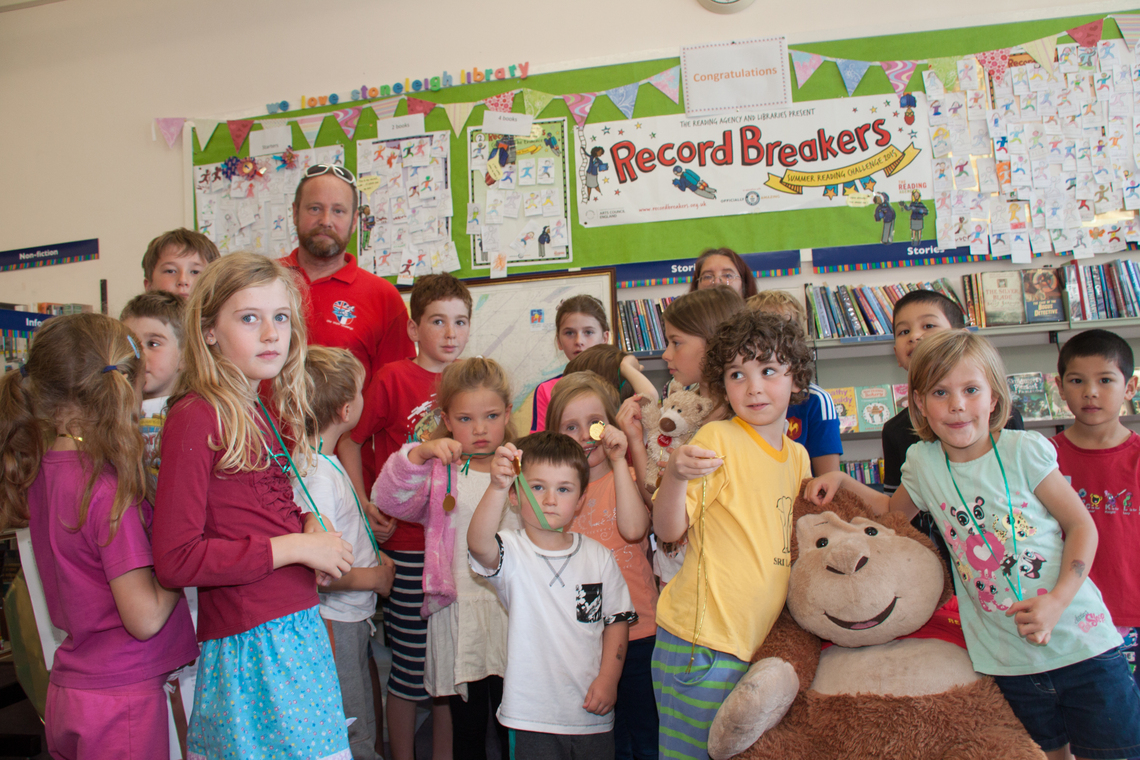 We had loads of entries to this year's Summer Reading Challenge;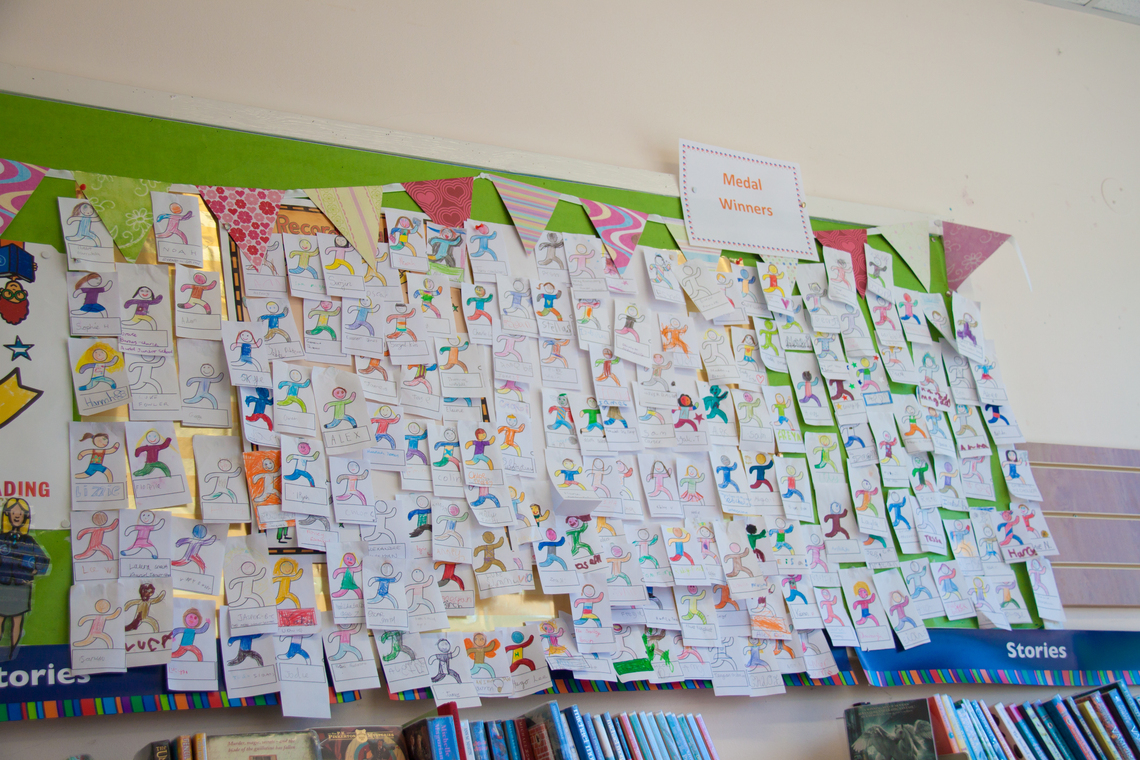 Aimed at children aged 4 - 11, the Summer Reading Challenge is run by libraries in conjunction with The Reading Agency and this year's Challenge recognised the 60th anniversary of Guinness World Records.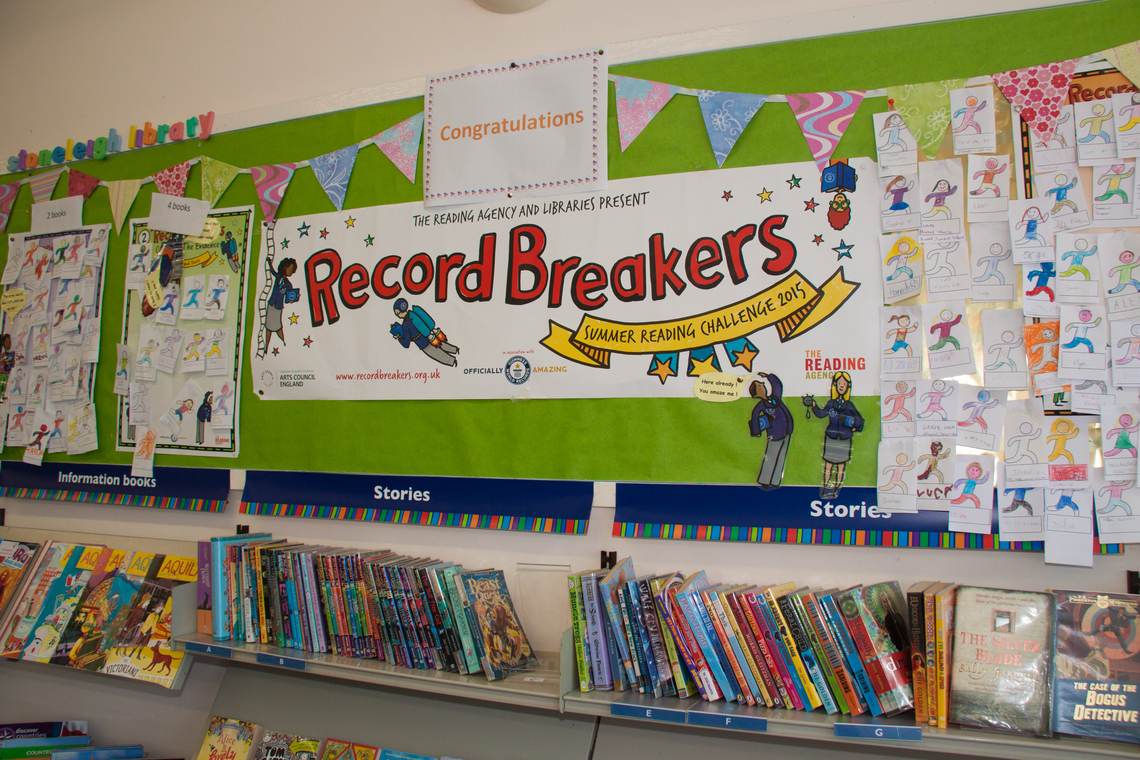 To close out this year's challenge we held a celebration event, inviting the Stoneleigh Community along to enjoy;
Delicious cakes;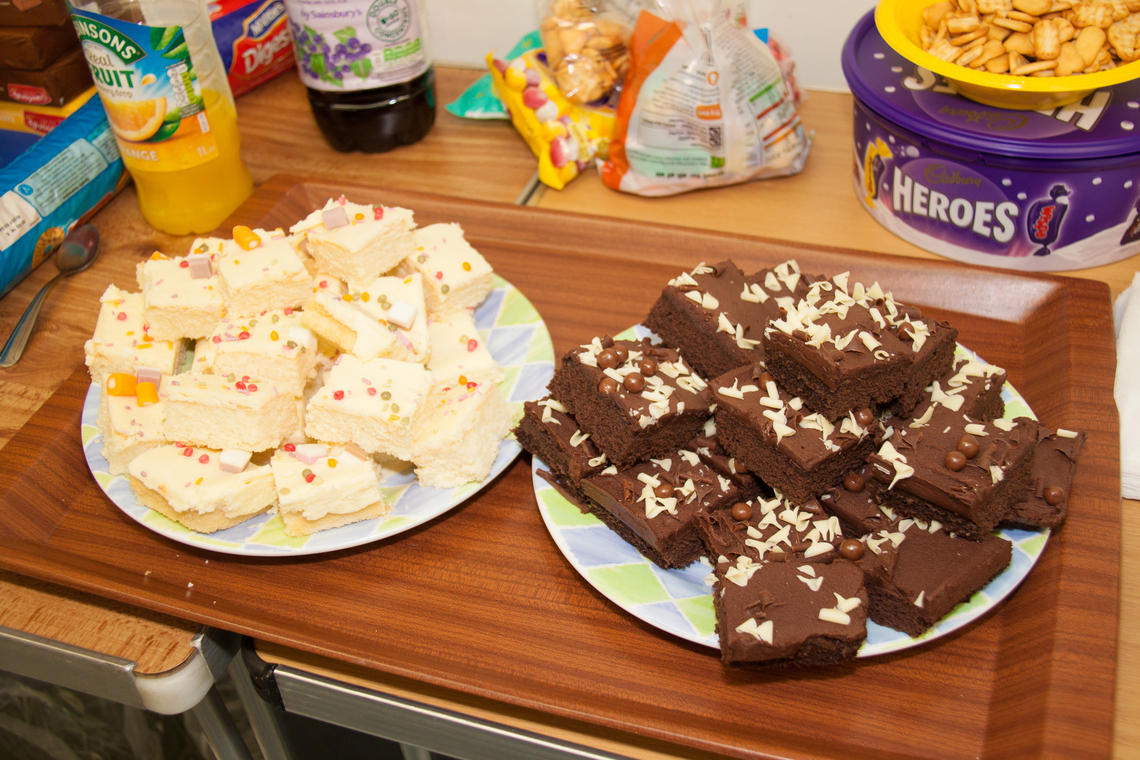 Fun and games;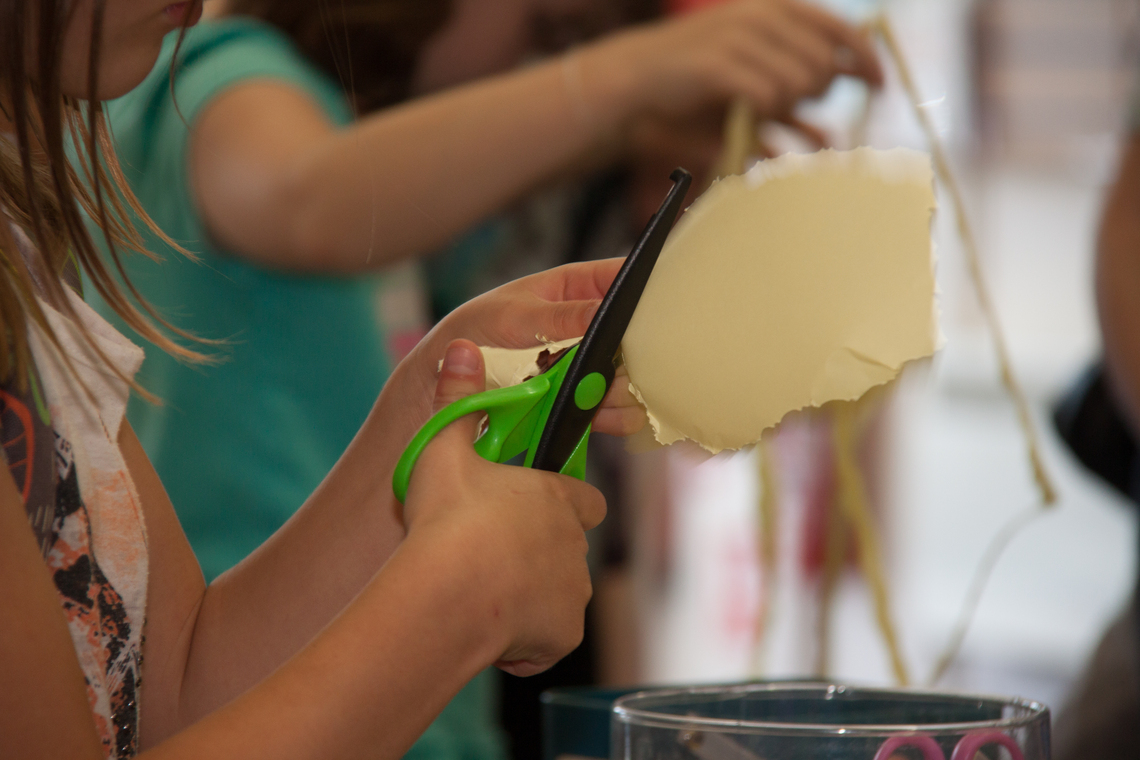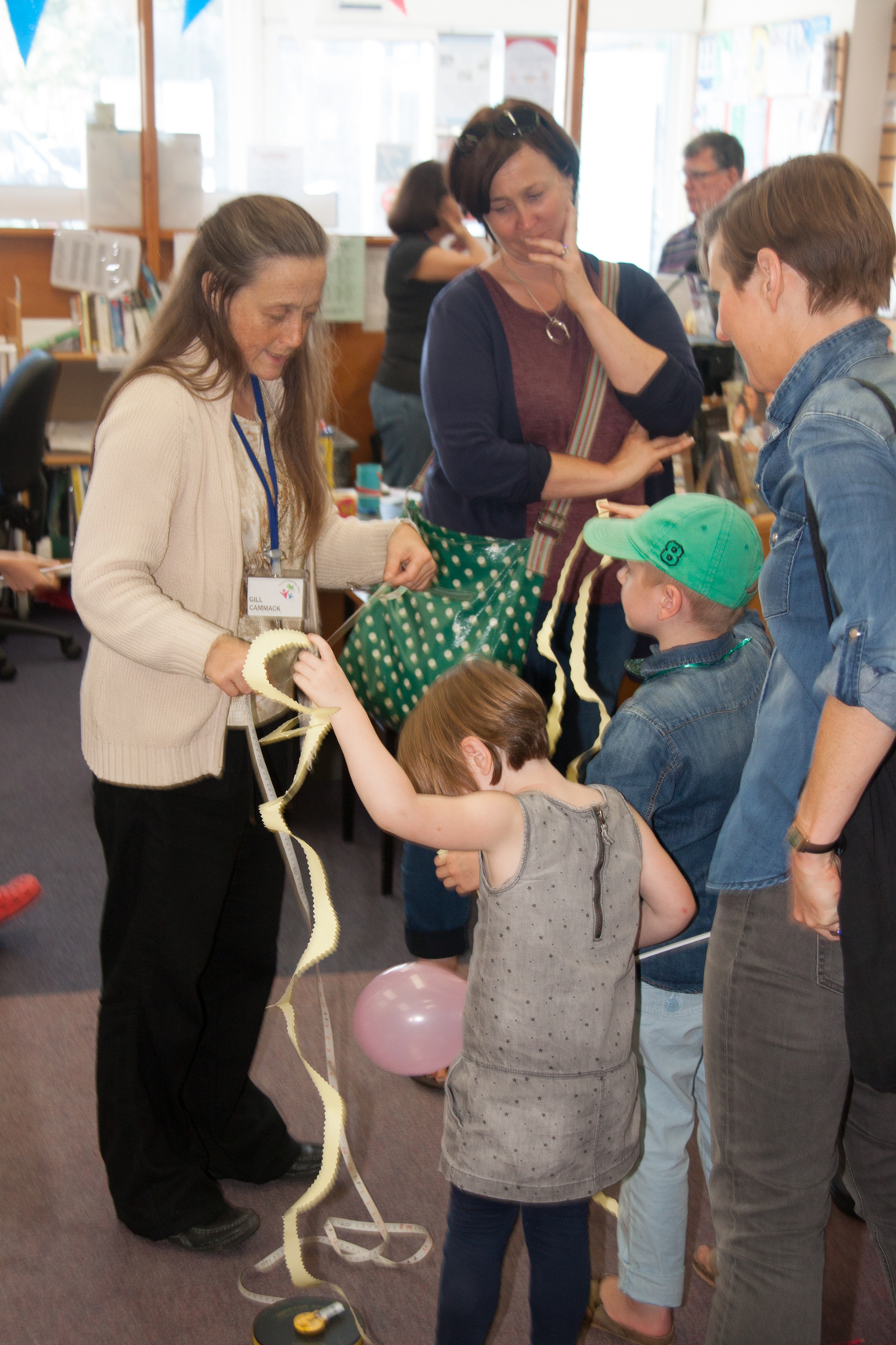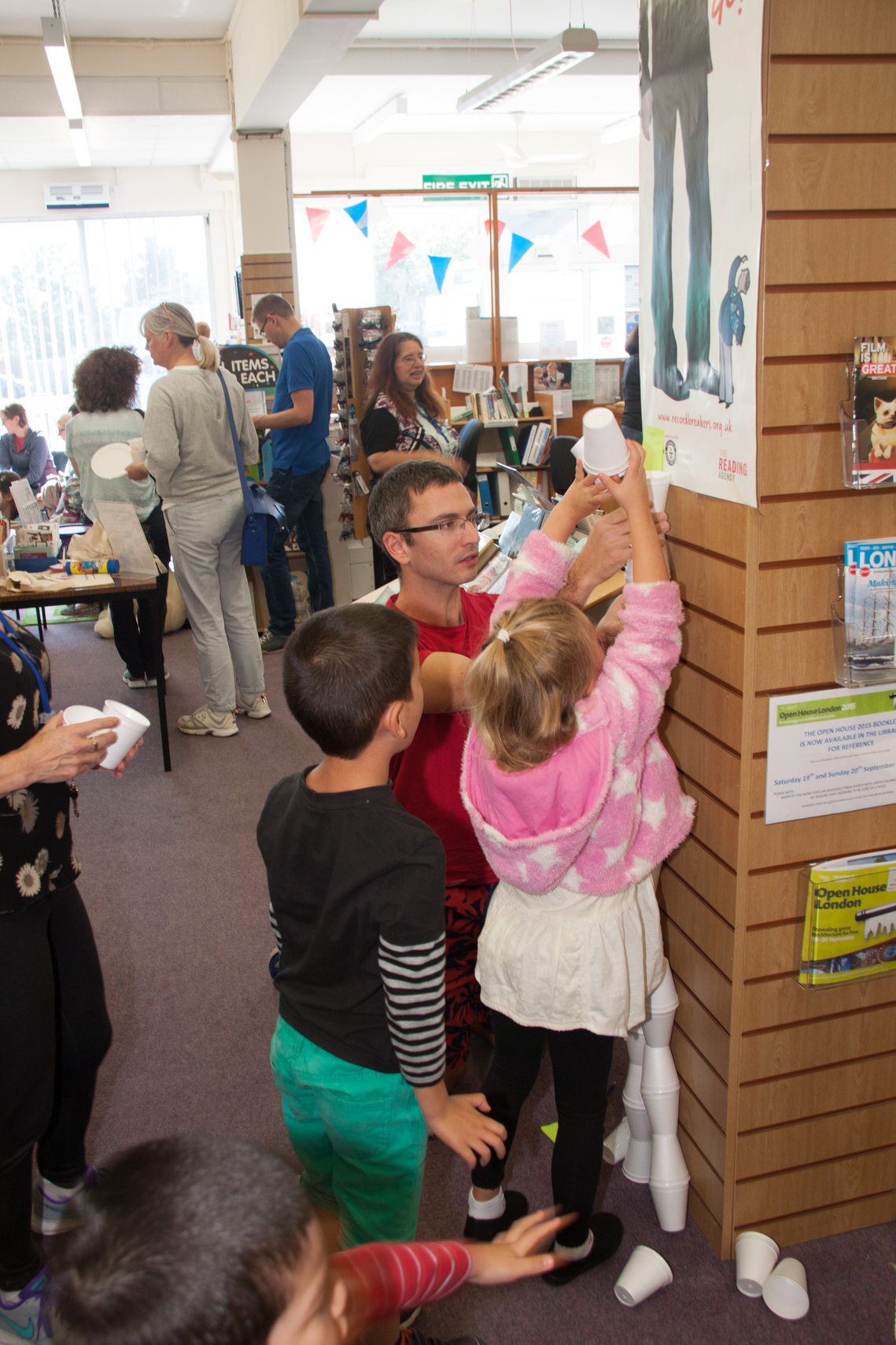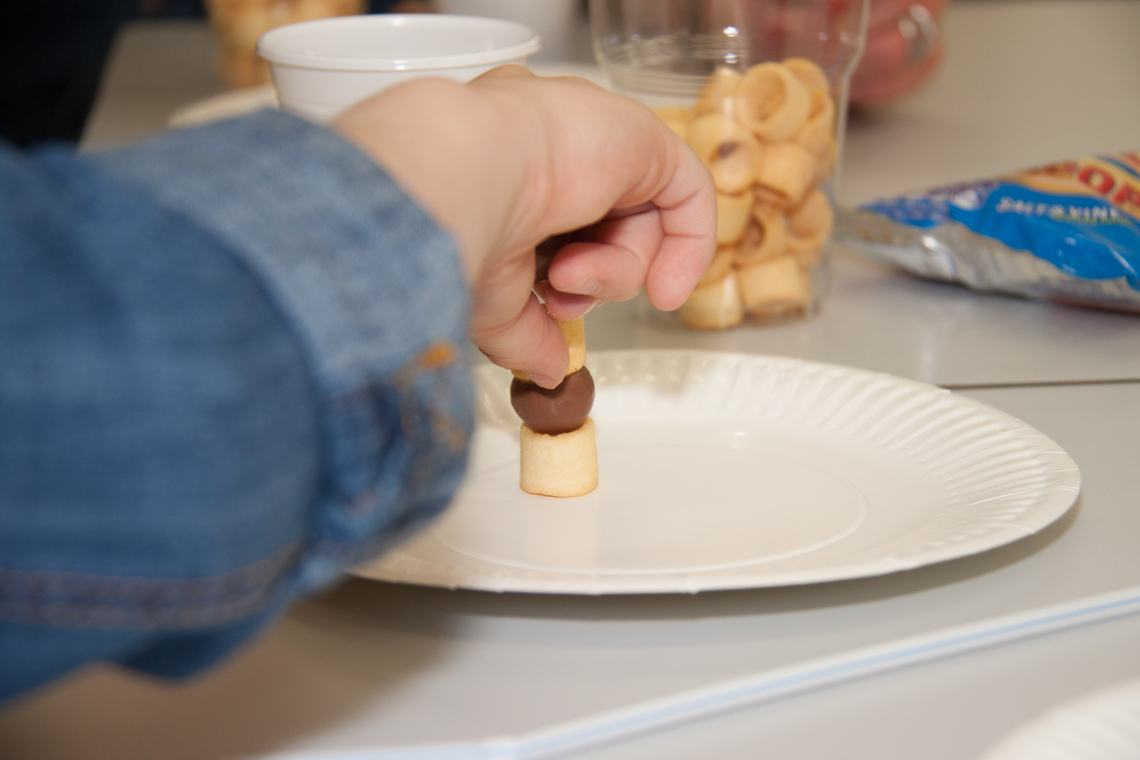 Plus an inspiring talk by Michael Helps, our local record breaker and medal winner, on his Challenges - including a 13 hour, solo experience of swimming the channel!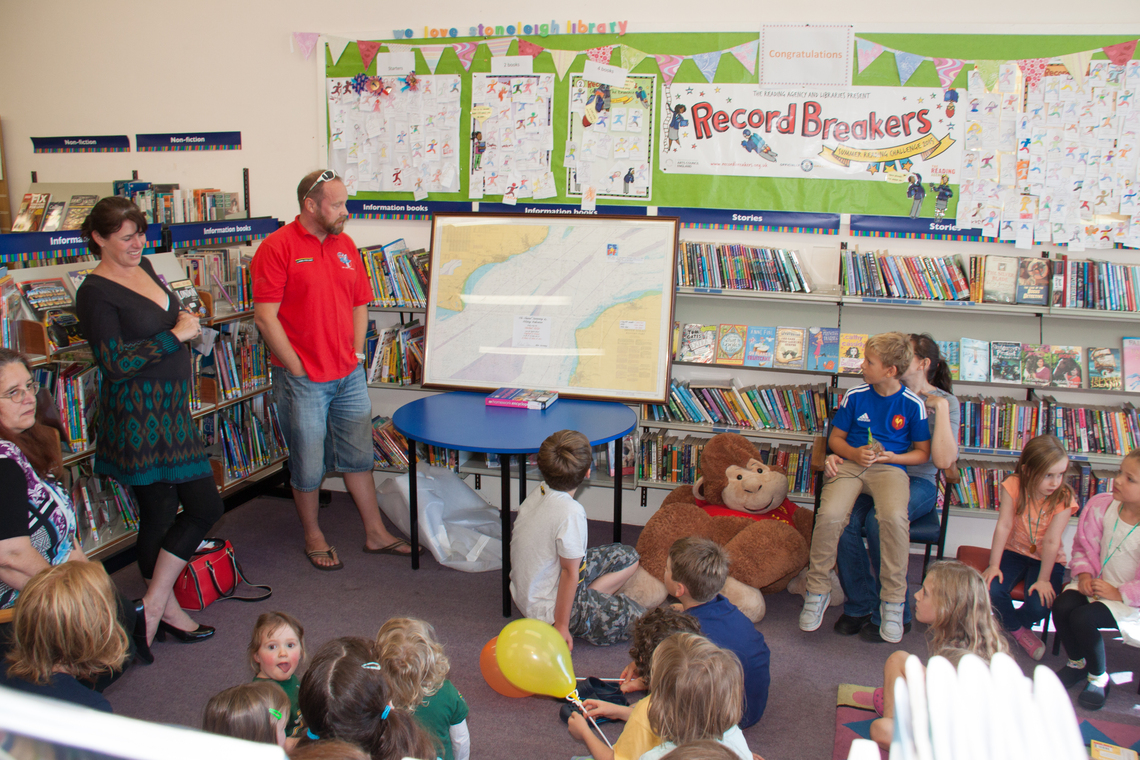 Thanks, as usual, goes to all of our volunteers who made this wonderful time possible and to all those in our community who came along - whether they won a medal or not!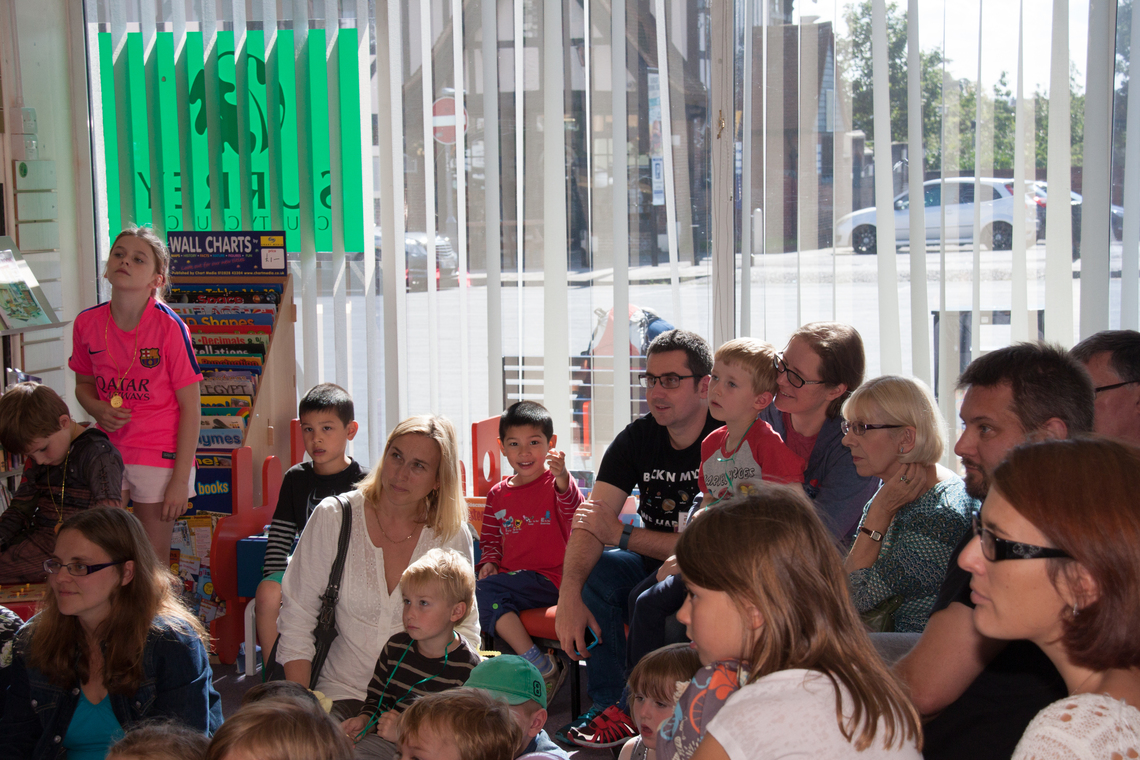 Sunday 13th September, 2015 - Trifest
A very big thank you to all our volunteers who manned our stand at the Trifest in Auriol park and a big thank you to all of you who came along to the stand to offer their support with the Library or to let us know how much they appreciated their local library. With 190 information bags taken away by visitors, 28 new joiners and loads of sunshine, we're happy our stand was a great community success. Lastly, a extra thank you to the three local Residents Associations for putting this on. Marvin the monkey and the other volunteers who helped out are all exhausted but happy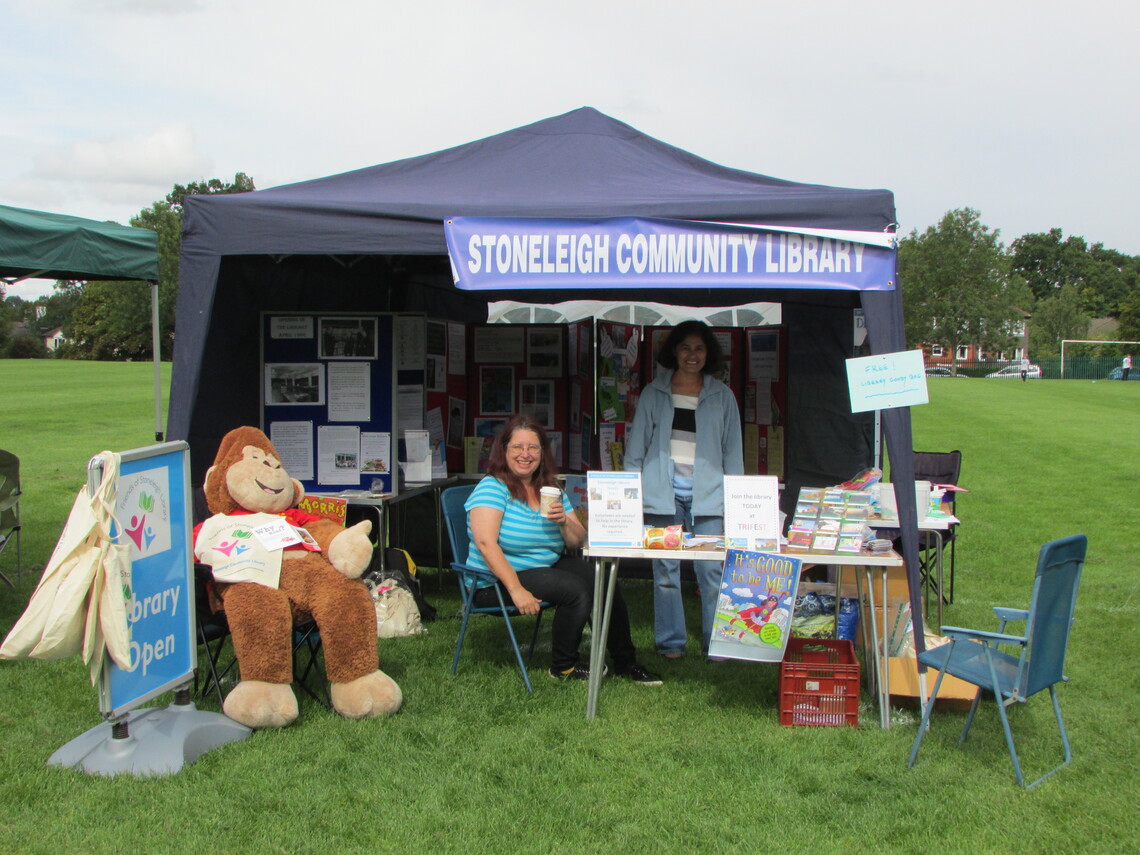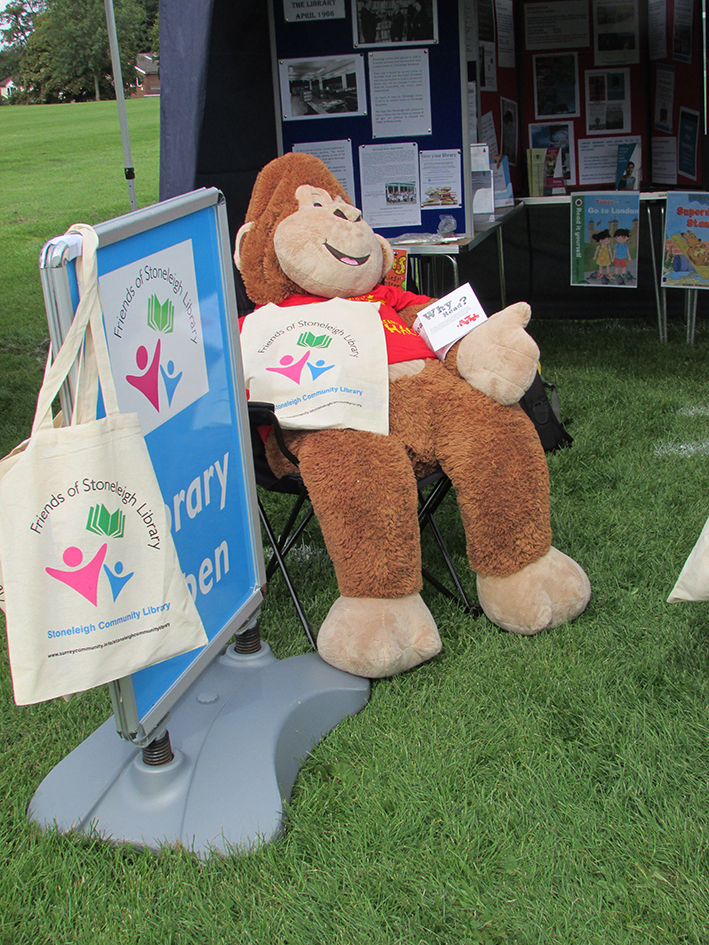 Thursday 18th March 2015 - Children's Classics
We have had a good selection of children's classics arrive in the library this week which are on now display in the children's area. Please do take a look: we will have more details and cover pictures here shortly.
Tuesday 10th March 2015 - Display News
We currently have two small displays running:
Author of the Month (March) - Ian Rankin

Poldark
The Poldark display is made more atmospheric since the dripping Cornish Mines featured in the novels are cleverly represented by the leaking ceiling in the library adjacent to the display :-)
Future displays will include:
April - Trollope


June - 800th Anniversary of Magna Carta

August - 200th Anniversary of William Smith's First Geological Map of Britain