Archived News for 2014
Friday 19th September - New Shire Books
The new Shire booklets on the display unit near the Non-fiction shelves are proving extremely popular and two-thirds of the titles are now on loan. We have just chosen a new selection for ordering at the beginning of October and plan to order a third batch early next year. We hope you like the titles we choose - the aim was to get a wide ranging selection of topics but we welcome your suggestions and ideas; the Shire catalogue will be available in the library to browse.
Thursday 17th July - New Shelf Labeling and Non-Fiction Shelf Changes

As part of the ongoing improvements to the library the non-fiction shelves have been re-organised and with the exception of biography are now in subject alphabetical order. There are new shelf edge classification labels which we hope will make it much easier to find subject areas. Fiction also has new shelf edge A-Z labels on the main fiction and thriller shelves and again this should make it a lot easier to find any pa
rticula
r a
uthor. We hope these changes meet with your approval, but would be glad of any comments both good and not-so-good.
Further improvements to the book displays will happen over the summer.
Monday 14th July - New Signs
We are pleased to announce that our
new "Stoneleigh Communtiy Library" Signage has arrived and has been installed on the front of the library. The signs are in a nice shade of blue with our Friends of Stoneleigh Library logo included. At present there are a couple of unfortunate "deliberate mistakes" which will be corrected later in the week. Pictures to follow shortly!
Monday 9thJune - Extended Opening Hours on Monday
From Monday 9th June the library will be open on Monday mornings From 09:30 in addition to the usual afternoon opening. This will be for a trial period of several months to assess useage and demand. It is hoped this will prove popular with our users.
Saturday 3rd May - News of Recent Events
Our first author event, "An evening with Elizabeth Norton", was held at Stoneleigh Library for World Book Night on the 23rd April. Diana Kay, Chair of Stoneleigh Library, introduced author and historian Elizabeth Norton who spoke about researching and writing her books on the Tudors. This talk took place against a large backdrop depicting Nonsuch Palace which had been lent to the library for the evening by Dr Tim Carter. Sue Polton was the lucky winner of a prize draw for a signed copy of one of the author's books and an entertaining and informative evening was had by all. Hopefully this will be the first of many evening author events at Stoneleigh Community library as we try to look at different ways to put the library at the centre of the local community. We also would definitely recommend this author to other groups. A big thank-you to everyone who helped in making this event a huge success.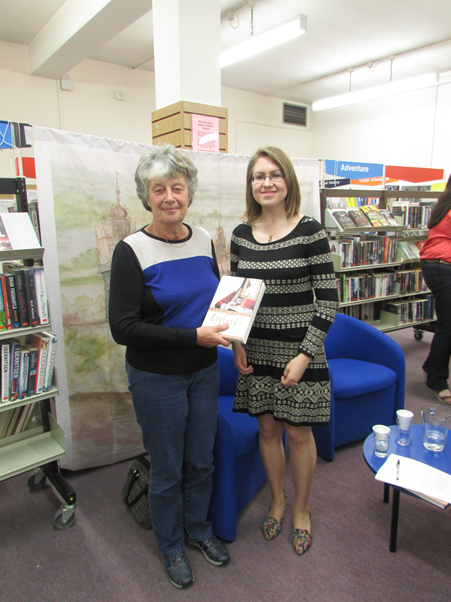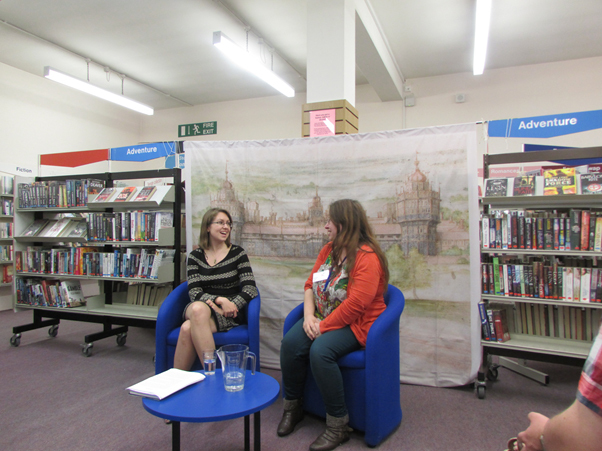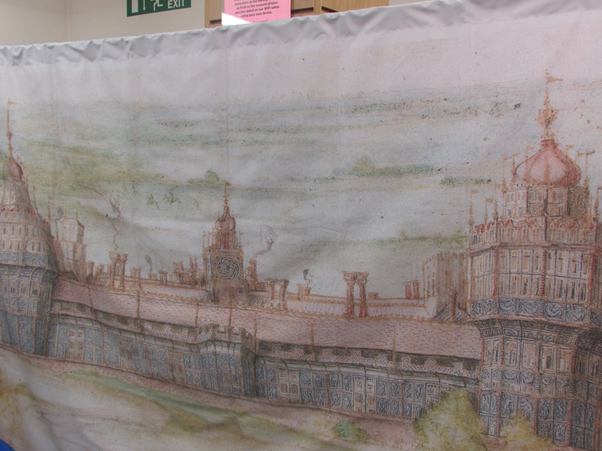 Thursday 3rd April - Welcome To The Monkey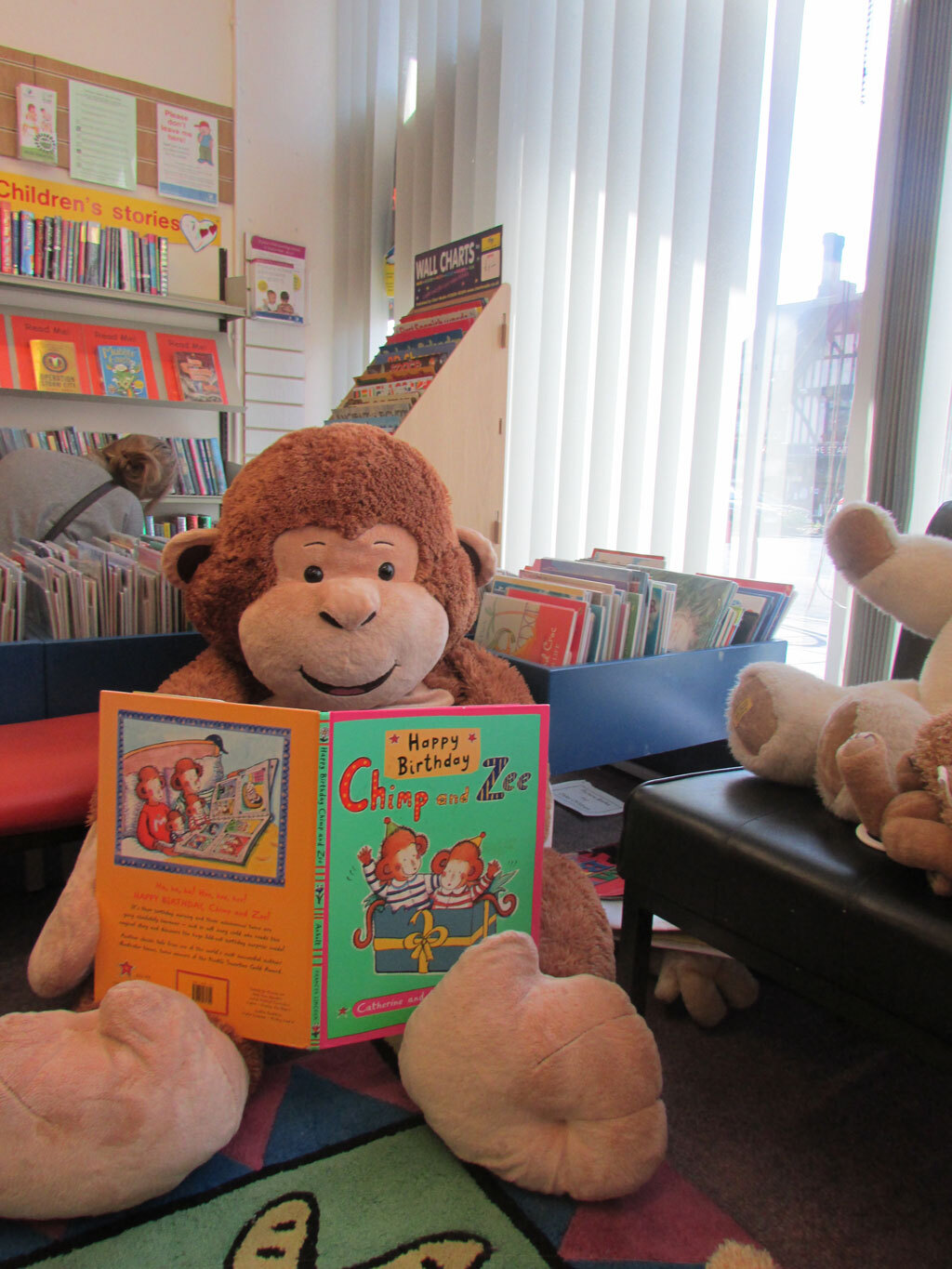 We warmly welcome our very latest library member who currently seems to be very comfortable sitting in the children's area

reading the books

. All children are asked to make Monkey feel very welcome and also enter our forthcoming competition on Easter Funday Saturday to give Monkey a proper name.