Archived News for 2013
Monday 2nd December - Christmas Book Display
Now on until mid-Januray 2014 is our brilliant Christmas book display. We have a superb variety of books on all aspects of Christmas, covering the traditional Christmas story in art and literature. The origins of the Christams Festival itself, and Christmas customs and traditions. We have books looking at Christmas in different times and places, focussing on Dicken's Christmas and Christmas during the world wars of the last century.
Tuesday 24th September - New Surrey County Council Community Partnered Libraries Progress Report
The SCC Cabinet agreed on 24th July 2012 to progress with the implementation of Community Partnered Libraries scheme and that there should be a progress report in September 2013.
Tuesday 17th September - Online Magazines
Surrey Library Services have added a range of online digital magazines to the Online Reference Shelf. These are available from home to library users on a variety of devices, as well as in the library. Mostly these are exact digital copies of the hard copy magazine and cover a wide selection of titles. There is a new display in the library explaining the system and displaying the titles currently available, and a take-away helpsheet is available, together with a more detailed booklet for reference. The latter can also be downloaded here.
Saturday 7th September - New Book News
We now have in the last of three new books
we requested about the typical houses in the Stoneleigh area. These are part of a group of books covering the history, design, and maintenance of the properties many
of us live in and so should be of considerable interest to many library users. Please have a look at these and
do borrow them ! They will be kept on the new book displays for the next few weeks unless on loan.
Saturday 13th July - The Mad Hatter enrolling children and teens on the Summer Reading Challenges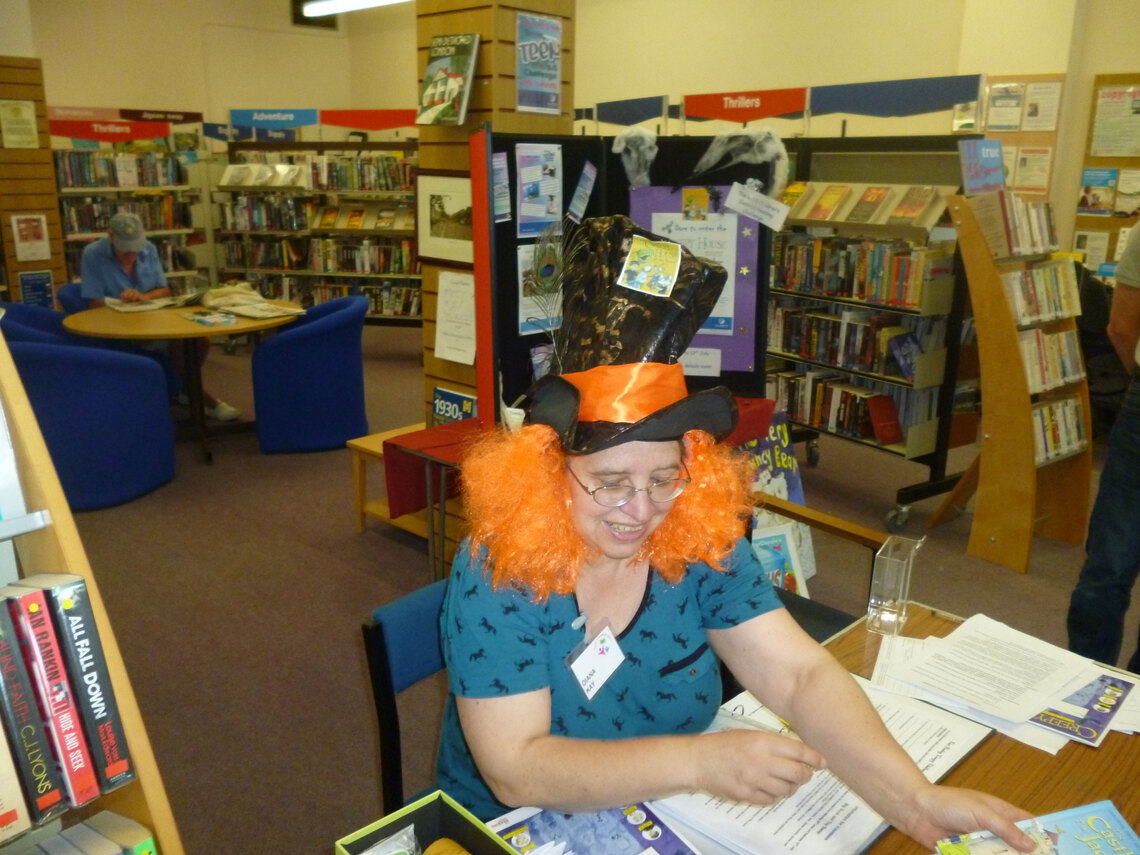 Seventy-nine children and teens registered for the reading challenge today at the launch event. In addition, thirty-seven people either joined the library for the first time or renewed a lapsed membership and the overall footfall for the day was 465 compared with the previous normal Saturday which had 144 people - a very pleasing result.

Sunday 08th. July 2013
An attempt will be made to improve the web-site look and layout over the next few weeks, and it is hoped some new features will be introduced, so please bear with us whilst we experiment with some changes ! Thank-you. Any comments are very welcome through the "Contact Us" Form which can now be found on the right side column of the home page.
Friday 05th. July 2013
Surrey Library Services has provided the trustees with two reports profiling Stoneleigh Library useage and various information on it's catchment area:

Stoneleigh Library Profile Analysis [Opens Word Document]

Stoneleigh Library Users Mosaic [Opens PDF Document In New Browser Tab or Window]

Friday 26th. April 2013
Prizes for the St George's Day children's competition will be presented at 5pm on Friday 26th April at the library. For those not able to attend they will be at the desk from Saturday 27th. There will be a small prize for everybody that entered.
Saturday 6th. April 2013
The Craft and Cake Sale held on the 6th April was a very well attended event with a footfall of 317, and FSL made £125 after expenses. A number of new users joined the library. All-in-all a very good result, and a big thank-you to everybody who supported us and the stallholders who supported the event. I think everyone had a good time and the cakes were also rather scrumptious ! We also had an amazing 43+ entries for the Children's colouring competition and a big-thank you to them for their amazing entries, which gave our judges a difficult choice. However six winners were finally chosen and are their colourful designs are reproduced on the events page.

Thursday 28th February 2013
Some Photographs From The Opening Event:
(Labels Will Follow !)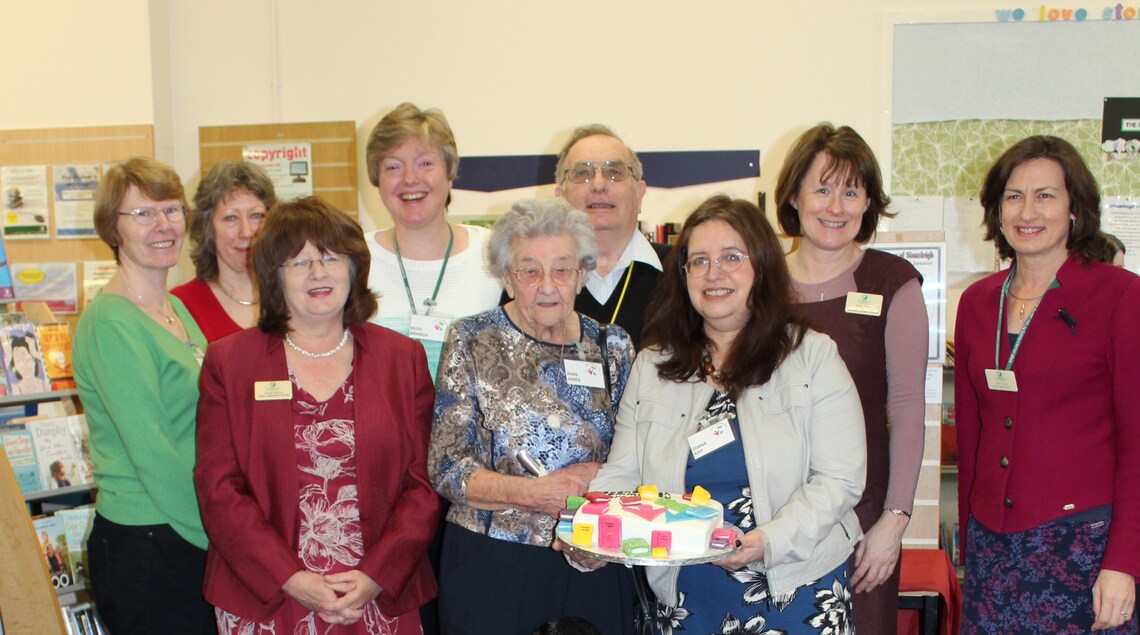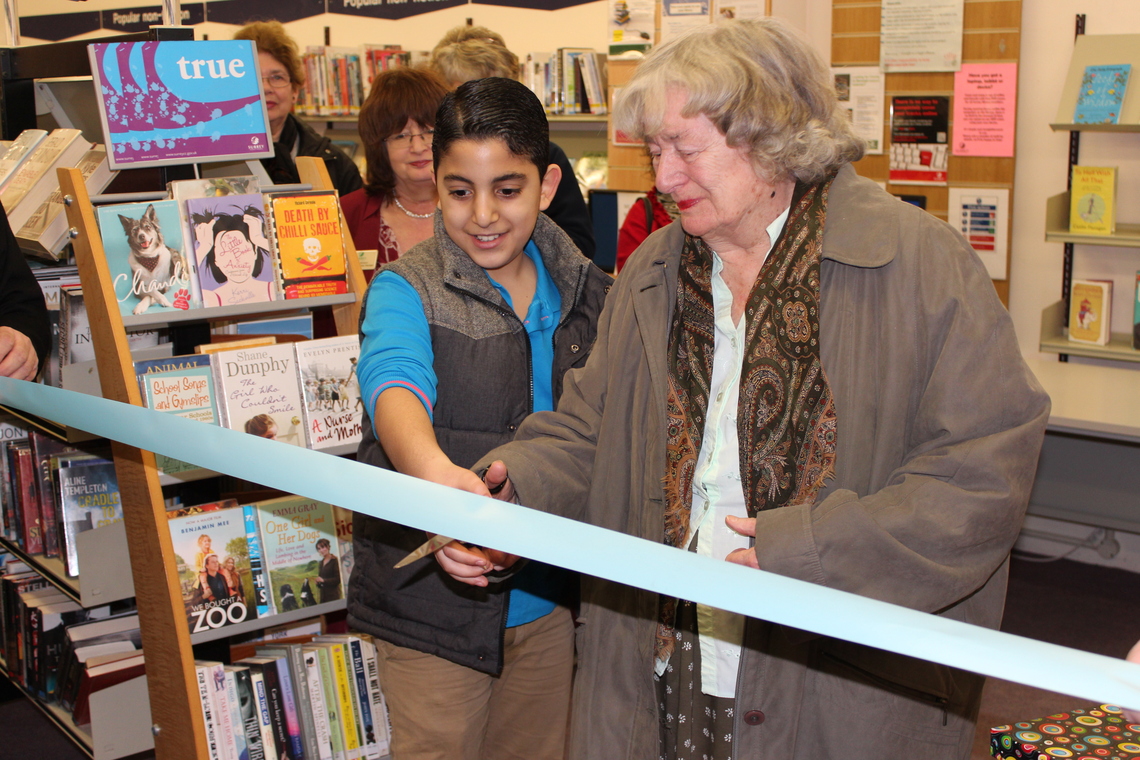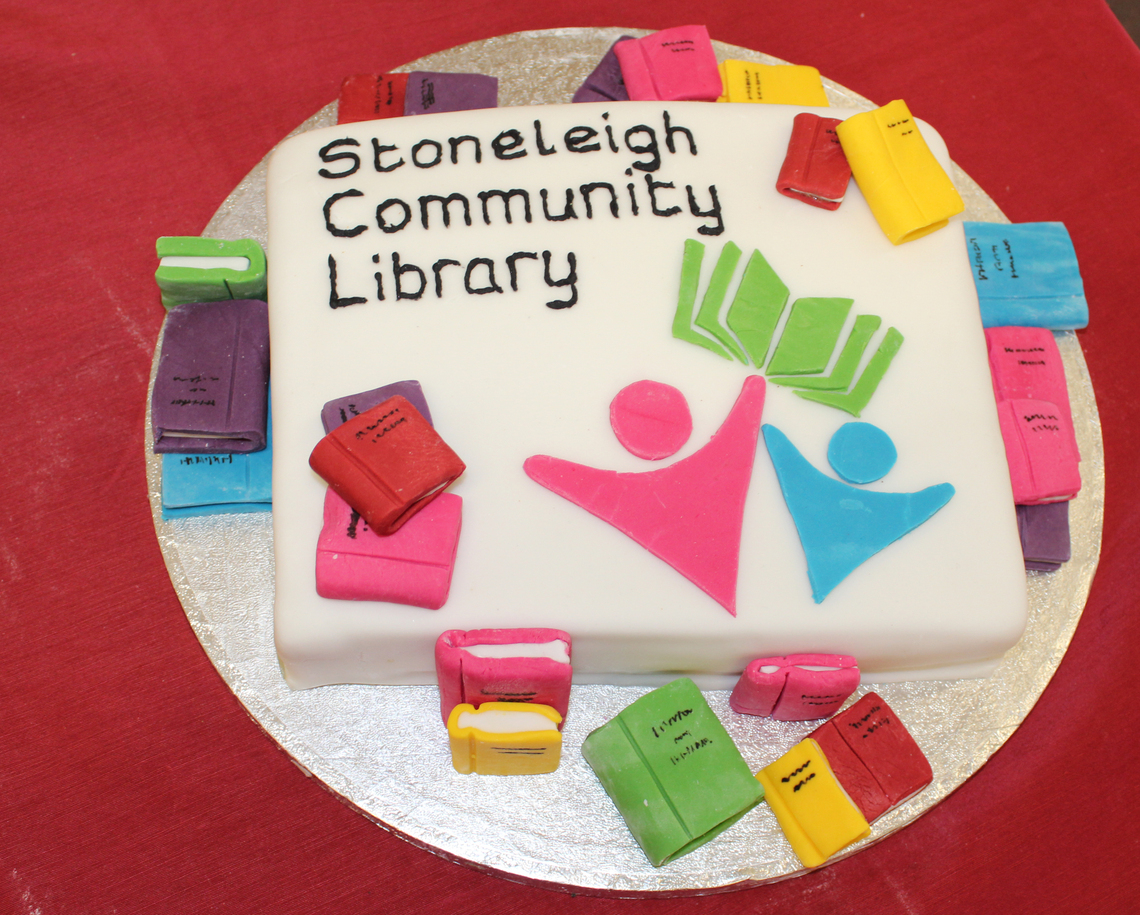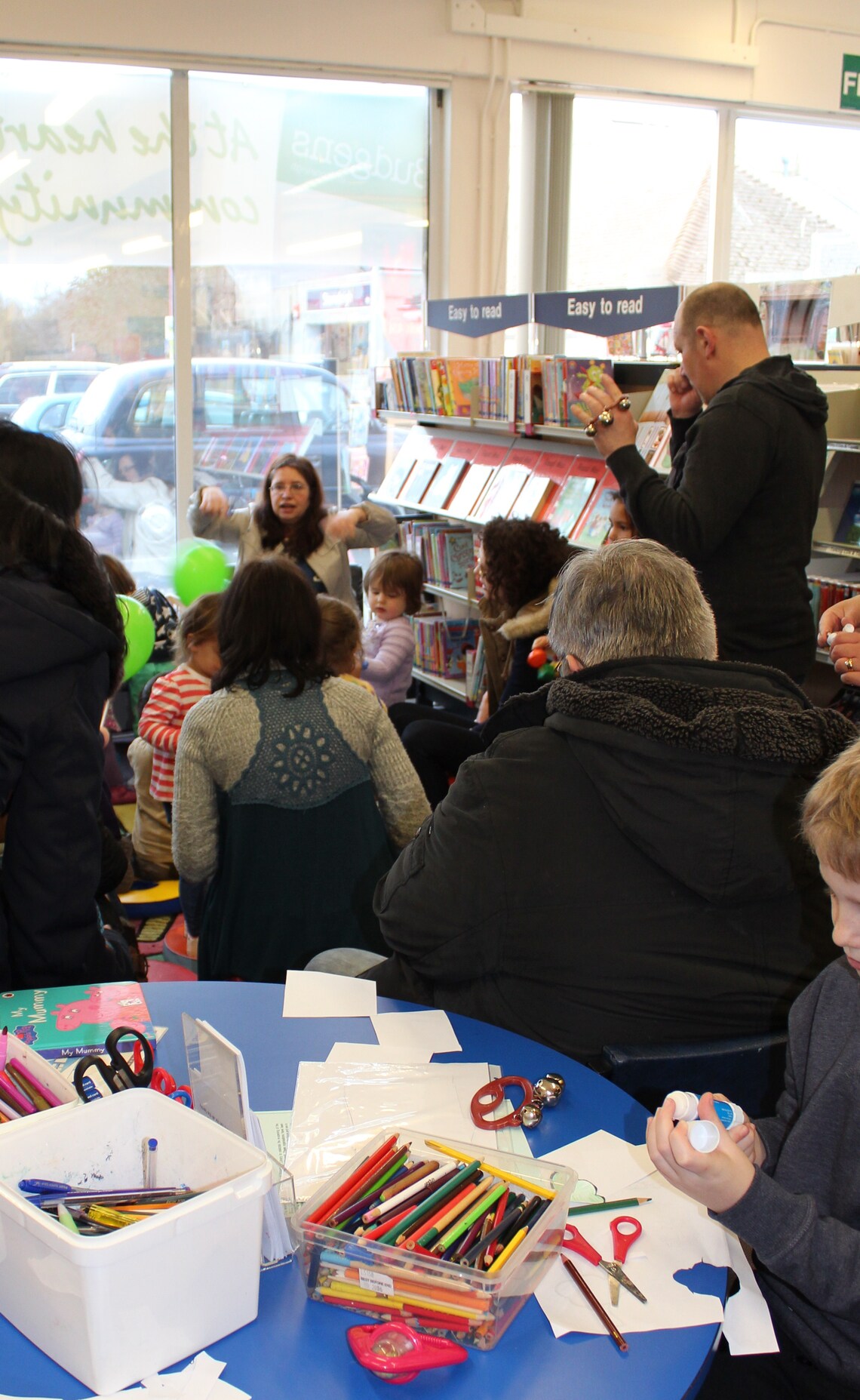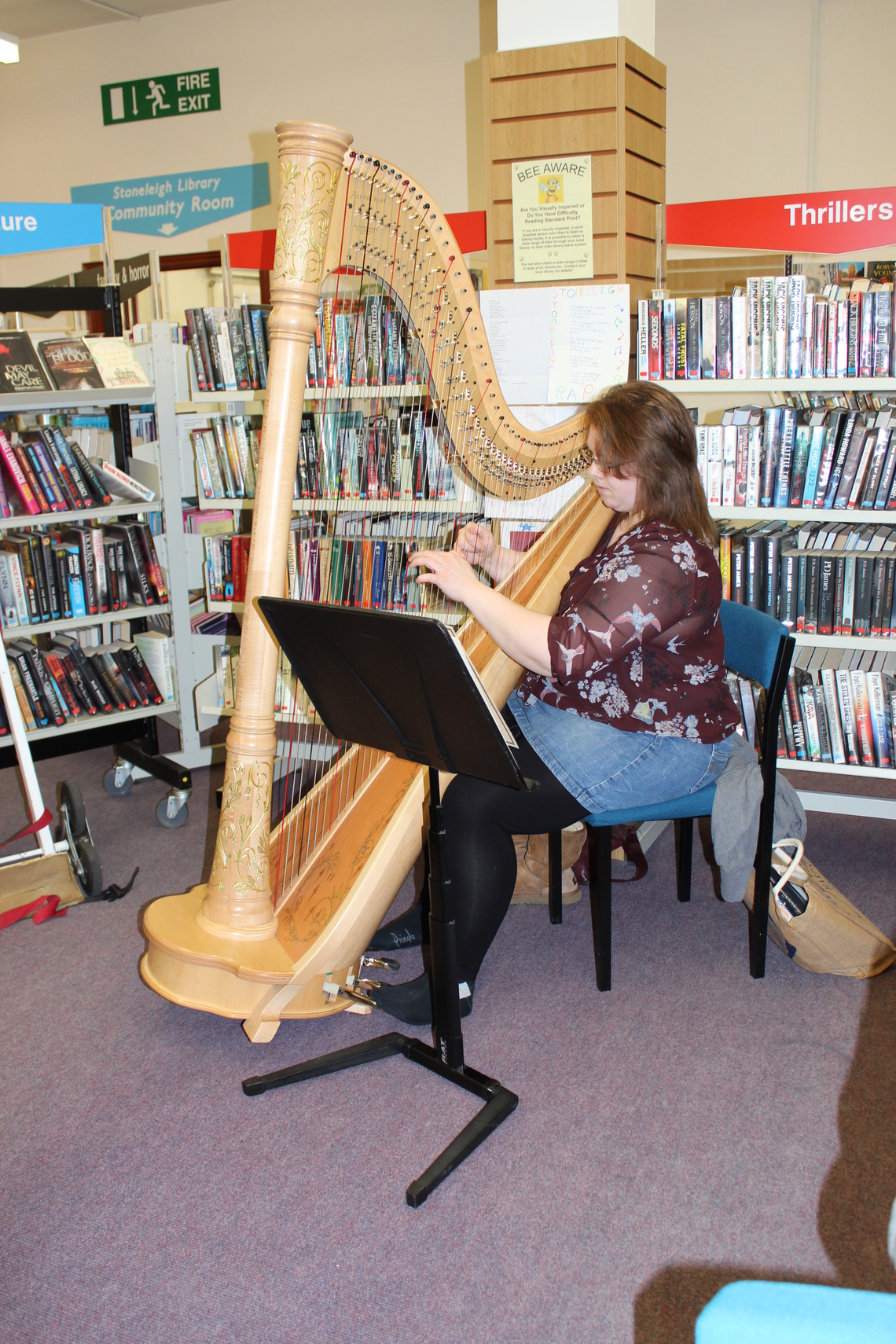 Saturday 16th February 2013
Stoneleigh Community Library opens its doors with a special opening event and further activities during the following week.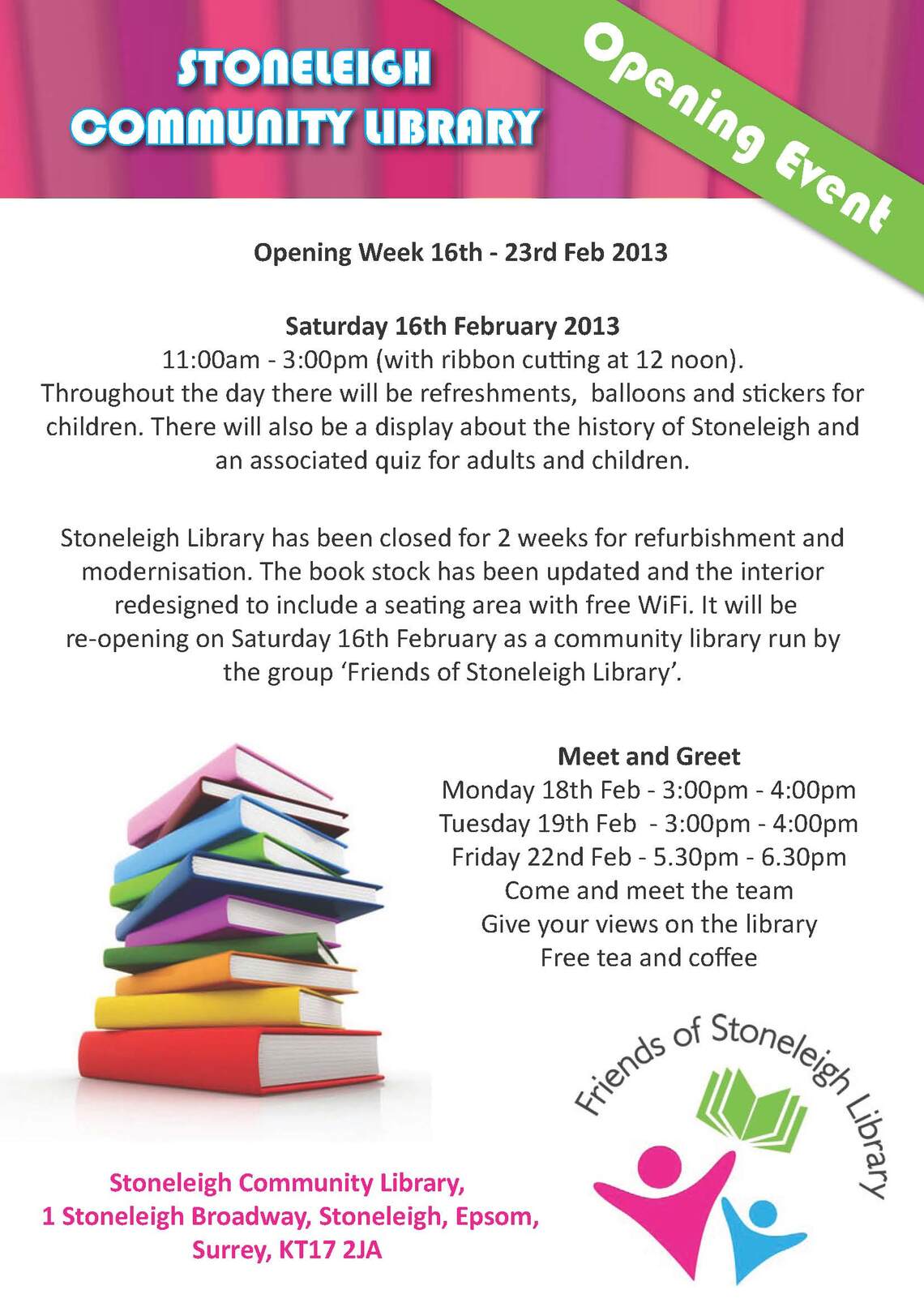 Please Note: The library will be closed for two weeks (Monday 4th to Friday 15th Fenruary) prior to opening to allow for interior updating.